'Insecure' Season 4 Episode 6: "Lowkey Done"
|
With the block party chapter behind her, what's a girl to do now? Issa wakes up to the fallout of the evening prior, primarily needing to figure out how to address things with Molly (Yvonne Orji) and what her next steps are. It's clear right away she's not ready to deal with Molly and feels Molly should be reaching out to her.  And since that's decided, why not indulge in some self-care? She starts small and tidies up her apartment and I can personally testify to how well this works. If you're ever in a funk, just start by picking up your space.  Open some windows, get some fresh air, and start small. It really does make a difference!
Issa's feeling good and wants to spread that wealth. Unfortunately, her altruism backfires a bit. And then a little bit more.  Her mood seems like it's about to pitch southward real quickly until she meets some cool ladies. It's nice to distract yourself from friendship complications and make new friends. Until those friends use you to dine and dash and you fantasize taking violent actions against them. Poor Issa was trying to be genuine and nice and it just blows right up. I do really wish she had smacked the girl with the painting. One of these days, I'm hoping Issa really acts on her imagined scenarios. She finally checks in with Kelli (Natasha Rothwell) who has been hounding her about Molly.  Kelli admits that she and Tiff (Amanda Seales) had some tough times too that they almost didn't come back from. And that if Issa wants to fix things, she needs to act soon.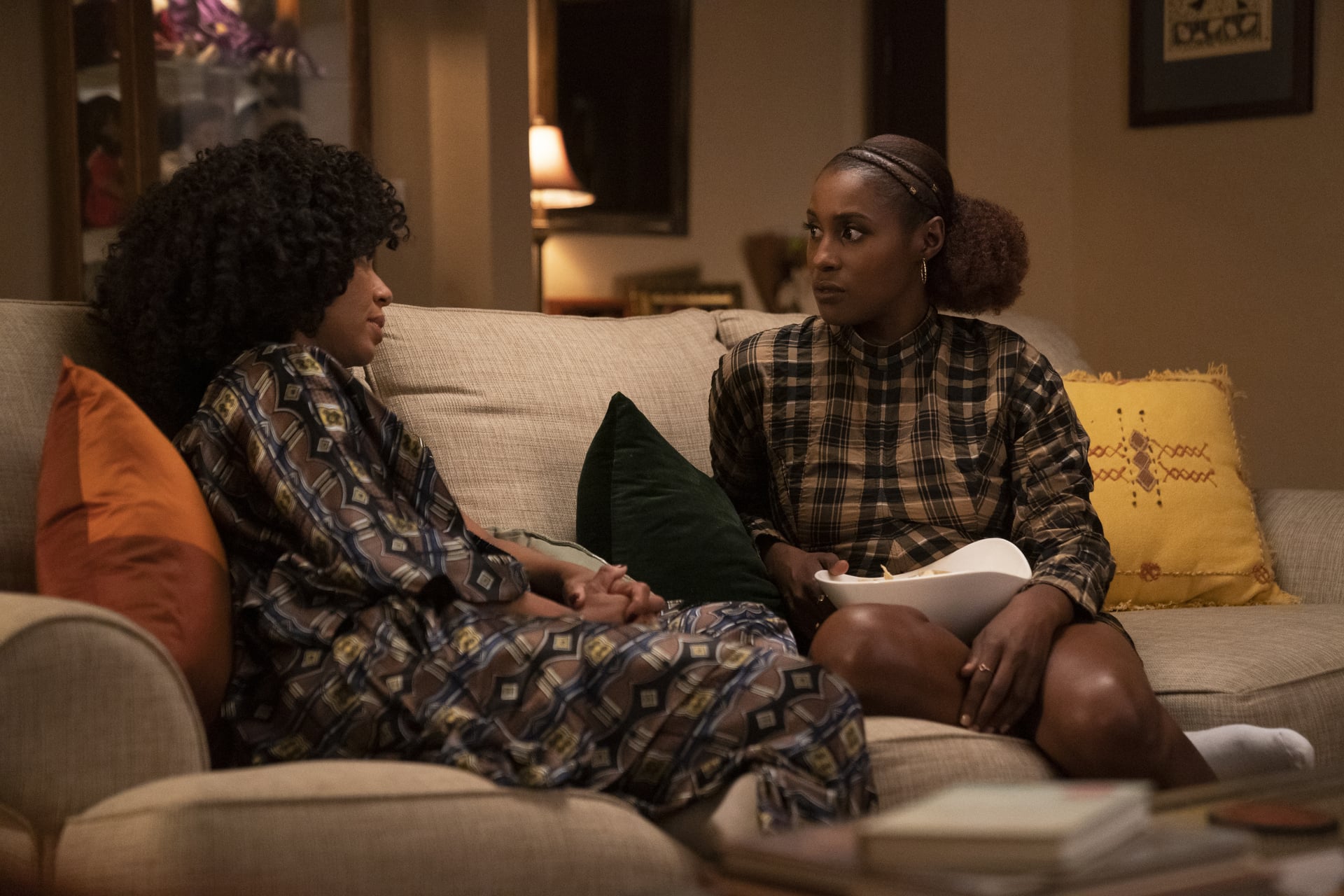 Feeling down about life overall and can't say I blame her after the day she had, where's a girl to go? Her momma, of course!  There isn't a better sounding board or listening ear or place for hugs than momma's house. Unfortunately, not everyone is lucky enough to have this but Issa gets the perspective she needs and the boost to remember she'll figure things out and power forward.  And maybe her brain is starting to formulate something but it needs fuel. And who should she run into when she goes to get some food?  Well, can't say she ran into Molly when she actually walked away. And I think this could signal she's walking away for good.  As for Molly, it looks like she's about to be off on her own adventure anyway.