Emmy Nominated "Game of Thrones" Actor Alfie Allen Talks Theon Greyjoy, Mental Health
|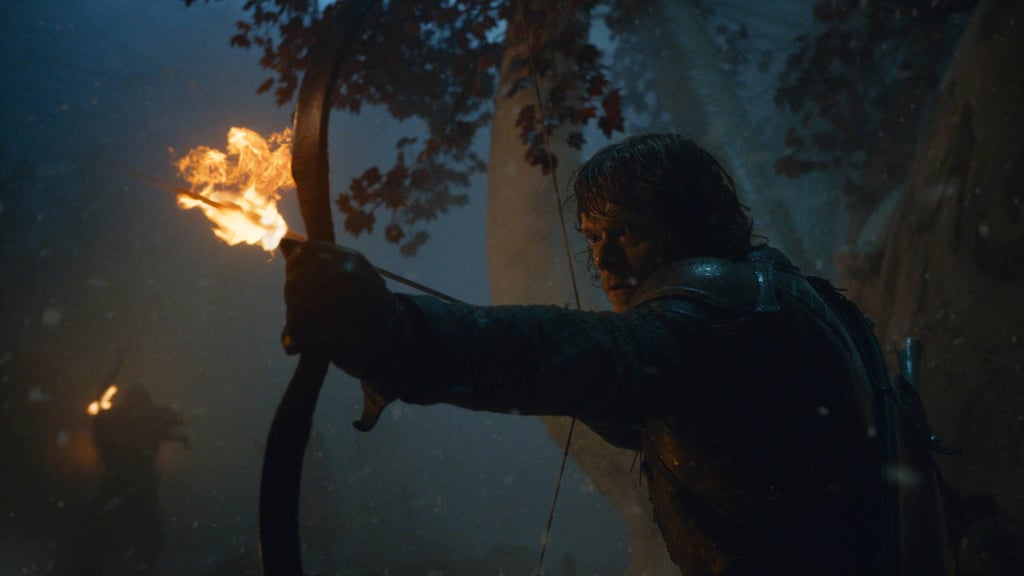 What is Dead May Never Die. When it comes to Game of Thrones Season Eight, if there's one character who emerged unscathed, it's Theon Greyjoy. Theon died fairly early in the season. But while some fans have complained about the show's conclusion, most viewers unanimously agree that Theon's character-arc was consistently compelling and beautifully realized to the very end. And for that, actor Alfie Allen deserves a great deal of credit.
First appearing in Season One, Episode One of GOT, Allen masterfully portrayed Theon's ups and downs with sensitivity and skill for eight seasons. When HBO passed him up for the Emmys once again, Allen submitted himself and was nominated for "Outstanding Supporting Actor." Now, as the 2019 Emmy Awards ceremony draws near, Allen has recently offered insight into his experience playing Theon Greyjoy.
At the beginning of GOT, Theon is a seemingly self-absorbed prince with torn loyalties. When he is forced to choose between his biological family and the one that held him captive for much of his childhood, Theon finds himself trapped in a life of loss and regret. The Greyjoy prince is captured by the nefarious Boltons. Isolated and brutally tortured, he struggles to hold on to his sanity and any sense of hope. After rescuing Sansa Stark from the Boltons, Theon forfeits his claim to the Iron Islands and supports his sister, Yara, in her bid for the throne. Theon's journey to self-acceptance leads him to Meereen, Dragonstone, and King's Landing. Ultimately, however, he is drawn back to Winterfell and the Starks, with whom he shares a fraught history. While defending the castle that he once captured and the boy that he once terrorized, Theon meets his death at the hands of the Night King. Although his sacrificial demise earned him some points among audiences, Allen's character was not a fan-favorite for much of Game of Thrones' eight-year run. Many considered Theon to be first a repulsive villain and then a pathetic joke.
In a recent interview with Deadline, Allen was candid about the challenges of playing Theon. He admits that audience negativity surrounding Theon's storyline proved trying:
 It felt like the walls were closing in at some points. Theon was kind of hated. Reviled, in fact, might be the word.
Unfortunately, Theon's unpopularity onscreen affected Alfie Allen's life off-set:
I was pouring my all into this character, and I would feel it at times, when I would enter rooms and people would give me a certain look. It was like I was wearing a really bad outfit or something. That was testing, at times, without a shadow of a doubt.
While Theon Greyjoy was disdained by most fans of the show, others such as myself found his story to be one of strength and resilience. There is a lot to admire in the indomitable Theon Greyjoy's self-awareness and bravery. Allen acknowledges the potential for Theon's character to play a role in illuminating  under-represented issues in the real world:
There's a lot to be said about men's mental health within Theon's journey to Reek and back again…It's about something larger I'm interested in, too, involving mental health, because that idea of the male ego and toxic masculinity, if we can talk about it a little more, and start a next generation without those kinds of ideals, I think that would be a good thing.
Theon Greyjoy is a fictional fantasy prince. However, his story is very human. Allen's tireless dedication to portraying the realities of the character's struggle with severe mental illness and a fractured sense of belonging garnered sympathy from those with open minds. Moreover, his performance was cathartic and inspiring for viewers who related to Theon.
The actor suggests that his experiences playing Theon positively shaped his own life:
I also have a nine-month-old daughter, so I'm going to do try my best to show her that I talk about my problems, rather than projecting them on her. It was something I learned with Theon, where I shied away from talking about how hard it was, and how much I struggled with it. I think if we can just open up and talk about that, and allow ourselves to be more vulnerable, that's the way forward.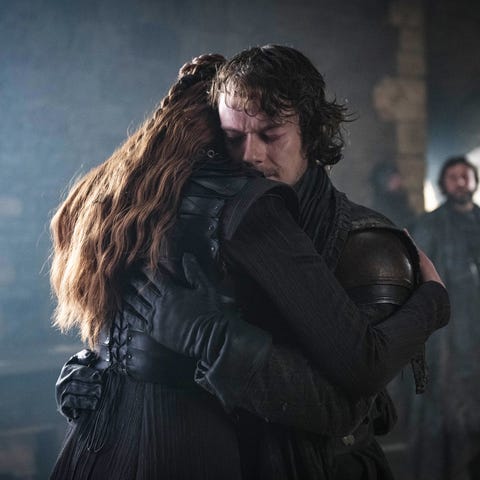 For many viewers, Theon Greyjoy was never more than an obnoxious nuisance or an easy excuse to make jokes about mental illness and mutilation. The hatred directed at Theon is frustrating because it speaks to a lack of awareness and acceptance of mental health issues in the real world. One can only imagine how challenging it must have been for Alfie Allen, who was often conflated with the character he was playing and mocked in public places, to not take the widespread dislike of Theon personally.
For example, take Allen's anecdote of a negative fan encounter in 2013:
(The Immigration officer) looked at me, looked at my passport again, looked at me and sort of half put it out to me, so I thought he was giving it back to me.

"I went to take it off him and he didn't let go of it, and he just looked at me again and went, 'You know everyone hates your character, right?"
Interactions like that add up fast.
While filming GOT may have been difficult on and off set for Alfie Allen, he tells Deadline that he is pleased with his character's ending, and with his time on the show overall:
I don't know how to describe it, but it just felt right to end it with the character in a moment like that…I'm happy, too, that the fans got to say goodbye to the character with an ending that had a bit of honor and redemption. I think his arc deserved that. And I thank David and Dan for giving me the tools to be able to do that. I'm forever grateful to them, even though they fucked with my head a bit along the way [laughs].
Alfie Allen proved to be one of Game of Thrones' most versatile actors. He brought life to an incredibly challenging character and in the process, he inspired people around the world to interrogate their assumptions about themselves and those around them. For his sophisticated acting alone,  Allen deserves a long-overdue Emmy Award this September. However, regardless of whether or not he is recognized at the award ceremony, his portrayal of Theon Greyjoy has undeniably played an important part in the lives of audience members with whom his character resonated.
We can look forward to seeing Alfie Allen in future projects like the upcoming 2019 film, Jojo Rabbit. I am sure Allen will continue to use his acting abilities and his increasing platform as a celebrity to highlight truths about society and the human experience.