Game of Thrones News Round-Up: Blood, Sweat, and Fire
|
The cast and crew of Game of Thrones are still filming the show's final season, an endeavor which began last autumn and is set to continue into the early summer. It's easy to lose sight of all the hard work that goes on behind the scenes for the show, once we are whisked away into the immersive world of Westeros.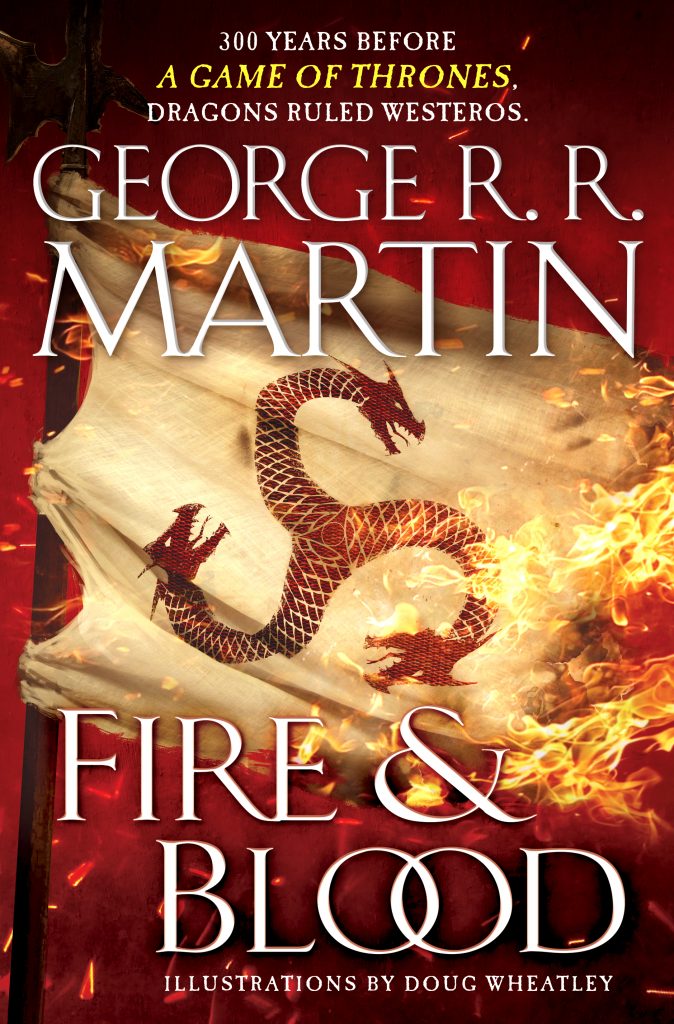 However, the long wait for Season Eight and the steady stream of painstakingly slow production news has really reinforced all the blood, sweat, and tears that go into making HBO's biggest hit series– not just from the writers, producers, and actors we might know by name, but also from set designers, film crews, stunt-men, and more. Speaking of blood, sweat, and tears, George R.R. Martin, the author of the A Song of Ice and Fire series, upon which Game of Thrones is based,  recently revealed that he will  be publishing another book this Fall– and no, it's not the much awaited "The Winds of Winter."
The upcoming "Fire and Blood," will give us further insight in addition to his previous prequel books into more of the drama between Targaryen kings and queens which unfolded prior to the events of the original series. Martin anticipated inquiries about whether "Fire and Blood," will serve as the inspiration for any of HBO's upcoming Game of Thrones spin-offs and was characteristically noncommittal:
"The only answer I can give is… ah, well, no one is sure yet, and anyway, I am not allowed to say. So let's move that to the side."
As for "Winds," Martin also bluntly assured us in the "Fire and Blood," announcement post on his blog that we shouldn't expect to feel its icy blast in 2018.  The publication of "Fire and Blood," is a frustrating development for those waiting for "Winds," when the last entry in the A Song of Ice and Fire saga, "A Dance with Dragons," was published in 2011, and the events of the book have long since been surpassed by the HBO show, which had its first season premiere that year and has gone on to enjoy seven seasons.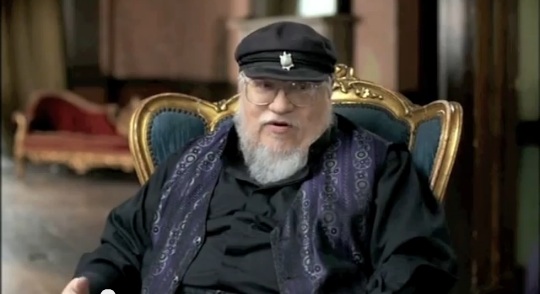 With Game of Thrones concluding next year, some speculate that Martin has agreed to withhold "Winds," until the show concludes at this point, but most fans who have been following his writing process can probably agree that the truth is simply that the book continues to go unfinished. It's difficult to work up much enthusiasm for a book such as "Fire and Blood," which seems to be in the spirit of Tolkien's "Silmarillion," when the original series is incomplete, but we'll take what we can get, especially, if despite Martin's caginess on the subject, we might be able to glean some insight into the upcoming HBO spin-offs.
Moving on, Game of Thrones, which is no stranger to recognition, made off with three Webby Awards, getting some well-deserved appreciation for the show's killer online presence. Meanwhile, Thrones continues to cast extras for the show ranging from soldiers to a grieving man. Ah, the circle of life in Westeros. Peter Dinklage has been confirmed to be in the new Marvel movie, "Avengers: Infinity War," so keep an eye out for a familiar Lannister face when you head to the theater.  Other than that, HBO continues to keep a tight lock on Game of Thrones news– I'm impressed with their tightened security after the debacles of past seasons, which culminated in Season Seven being effectively entirely spoiled via leaked scripts and paparazzi recordings of full scenes from the show months before the season premiere. Nice going, HBO!
Keep checking in with us for the latest Game of Thrones news!