Game of Thrones News Round Up: Gearing up For Season 8
|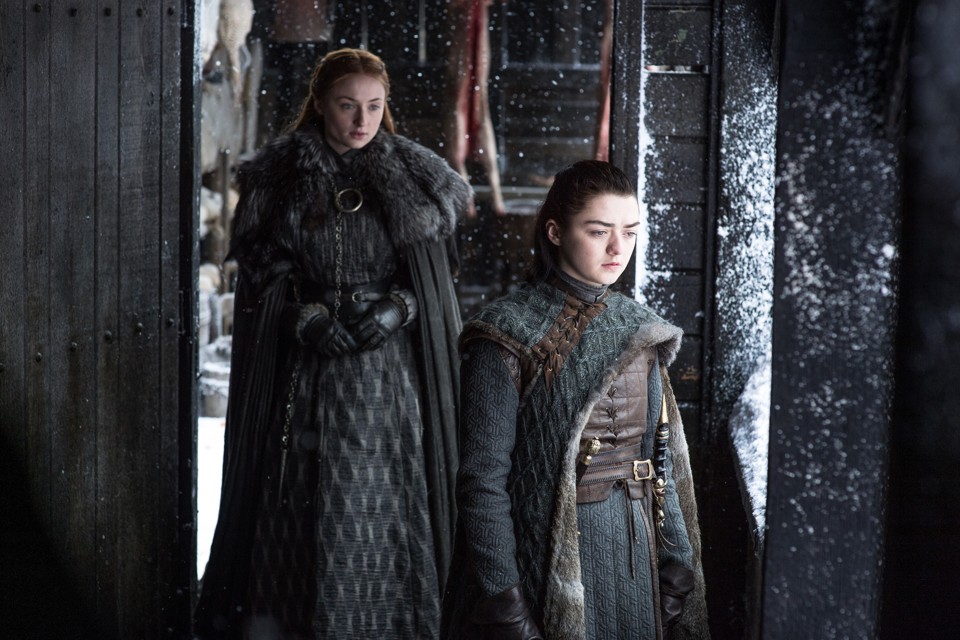 It may feel like we will have to wait forever until the final, eighth season of Game of Thrones, but the cast and crew of the show are currently hard at work and back on set. Almost all of the Thrones actors have returned to the show's filming hub of Belfast, and sets are being built back up and prepared for imminent use (although this year, HBO is going to dramatic lengths to keep peeping paparazzi away, including erecting huge walls around key areas and looking into trained eagles to take down pesky drones).
According to Liam Cunningham, who plays the wholesome smuggler, Davos Seaworth, the cast participated in a script read-through last Sunday through Monday, and he also reported that rehearsals and filming were due to start in the next few days. Don't get too excited, however. Cunningham went on to suggest that Game of Thrones will probably be filming all the way until next summer. That's a surprisingly long time to film for Thrones, especially considering that the upcoming season will only have six (albeit long) episodes. It explains why we'll probably have to wait longer than usual for the final season– once filming wraps, there is still a great deal of special effects and editing to get done, so don't expect to throw your premiere party any time soon!
Nikolaj Coster-Waldau (Jaime Lannister) has been doing some media rounds lately and engaged in what is most likely unapologetic trolling, claiming that Thrones security was so great that the cast would no longer have scripts, instead being fed their lines live through ear-pieces. While it is true that HBO is probably ramping up their security after last year's leaked scripts and episodes, it seems unlikely that actors will be deprived of a chance to engage with their roles to such a great extent (also Liam Cunningham's claims about script read-throughs challenges this. Who would you trust? Davos or Jaime? I'm going with Davos). If you still are undecided how true this claim might be, remember this is coming from the man who convinced Game of Thrones fans that a duck would play a major role in the show…so take what he says with a grain of salt. Game of Thrones stars love to mess with fans– from Kit Harington insisting that Jon Snow was truly dead and that he filmed fake scenes on the beach of Dragonstone to Alfie Allen gleefully declaring that "Jon Snow is alive, but he comes back as a mouse." It is usually a good idea not to take these things to heart.
In other news, HBO's official store has put out some pretty nifty Halloween fair including a very accurately terrifying Night King mask, so take a peek if you're planning to incorporate a little bit of Westeros into your spooky October shenanigans.  The Simpsons also recently did a Game of Thrones-themed episode titled "The Serfsons" (and featuring Game of Thrones' very own Nikolaj Coster-Waldau!) so if you haven't checked that out, you should!
Once Game of Thrones begins filming in earnest in the next few weeks, more news should roll in. Keep an eye out for updates!