Try Max Now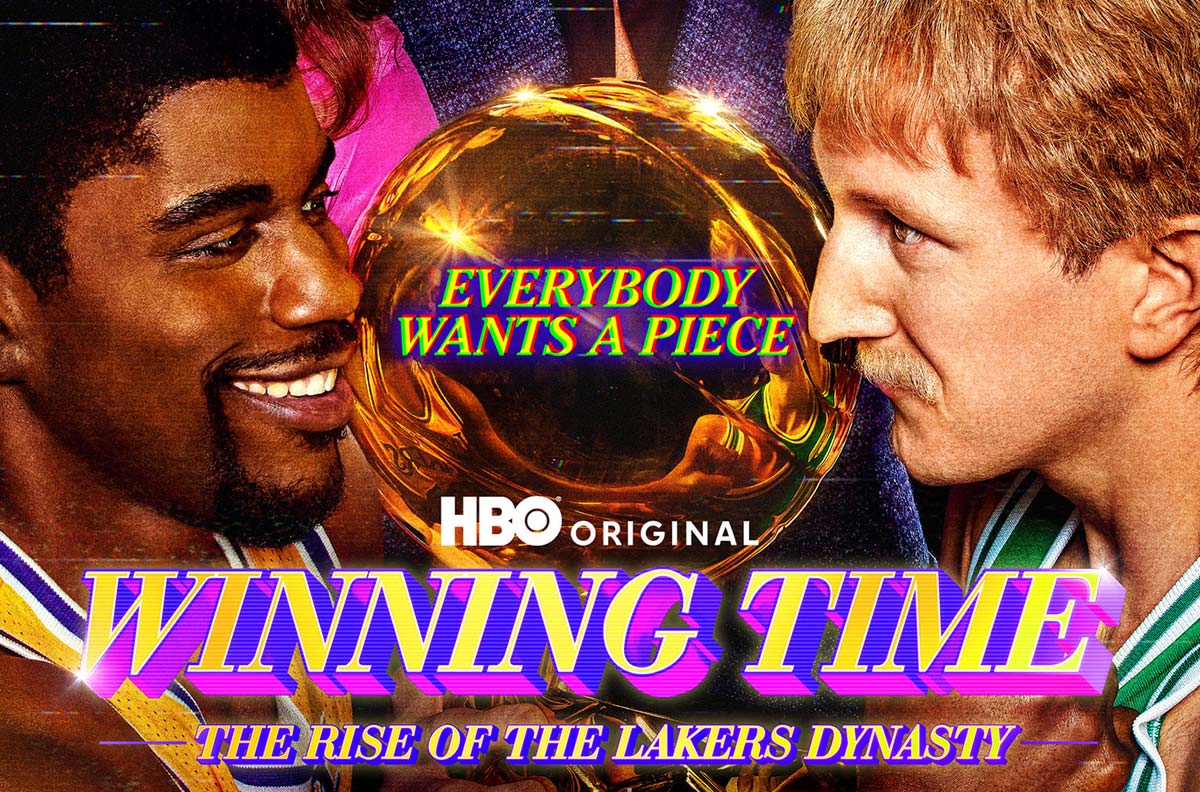 The Lakers story has entered a new season and things are heading off to a good start. So are the episodes we've seen so far from season two as good as the first ten? Well, here's what we think about the series. 
About Winning Time
During season one, Max Borenstein and Jim Hecht knew Winning Time: The Rise of the Lakers Dynasty had to be about more than basketball. Don't get us wrong, we love the game! But if there's one thing we can highlight about this show during the first ten episodes it is the character development (even though some real-life figures that were represented in the series disagreed about how the story was handled). 
One thing is certain: The first season of Winning Time was a resounding success. With an audience score of 87% in Rotten Tomatoes and an IMDB average of 8.3, many have praised the comedy and interesting portrayals. 
Now, season two is deep into its run, and the first thing we learned is that it will only have seven episodes (compared to ten for season one). A little disappointing, we're not going to lie, but are the ones we've seen so far good enough that we can forget they had the number cut down? Let's dig deeper.
What We Think of Winning Time Season 2 (So Far)
At the time of writing this piece, we've seen just two episodes: "One Ring Don't Make a Dynasty" and "The Magic Is Back." So far, the Lakers are entering a new season, there's an on-court injury threat, and Pat and West tried to woo a new star. We particularly liked the opening with a mob scene filled with enraged Celtic fans. 
Episode one has received a 7.9 IMDB rating, and episode two, an 8. Now, despite the first episode being slightly below the second, we believe it was a fantastic premiere. For one, we got to see some major changes that we can expect to see developed this season. Plus, there's a deep-dive into the meaning of fatherhood. And then, as the name hinted at (and we've known this for some time now), we got to see Magic Johnson (played by Quincy Isaiah) return to the lineup after a long absence. 
What Will Happen In Season 2
In all honesty, we can't wait to see where episode three takes us. For sure, we'll continue following the Lakers, albeit at a faster pace than we were used to in season one. 
The most anticipated event, most of us seem to agree, is the highly-anticipated 1984 NBA final against the Boston Celtics. We won't spoil the result, in case you haven't heard about it yet, but we will surely get an excellent performance from Sean Patrick Small as Larry Bird. 
So far, we like season two. There's the humor, there's the breaking of the fourth wall, and of course a continuation of the fantastic soundtrack that got us so impressed in season one. The question is: Will the creators be able to develop four years in just seven episodes? The jury is still out.