If horror, alternate history, and social commentary are your thing, Lovecraft Country may be for you. Lovecraft Country is based on the 2016 novel of the same name by Matt Ruff.  As its title suggests, like many of HBO's most popular series such as Watchmen,  Westworld, and Game of Thrones, the show's premise juxtaposes dark, fantastical elements with more grounded investigations of human nature and conflict. Deadline.com tells us:
Lovecraft Country follows Atticus Black as he joins up with his friend Letitia and his Uncle George to embark on a road trip across 1950s Jim Crow America in search of his missing father. This begins a struggle to survive and overcome both the racist terrors of white America and the terrifying monsters that could be ripped from a [H.P] Lovecraft paperback…. The goal is an anthological horror series that reclaims genre storytelling from the African-American perspective.
The show stars Jonathan Majors as Atticus Black and Jurnee Smollett-Bell as Letitia Dandridge. It also boasts a talented production team with J.J. Abrams and  Jordan Peele at the helm. The success of Peele's recent horror-films, Get Out and Us which creatively synthesize critiques of America's sordid history of racial inequality with more generic horror tropes makes him an excellent candidate to produce Lovecraft Country. Likewise, J.J. Abrams is well-suited for the eldritch horror of Lovecraft Country; his previous production credits include creature-features like Cloverfield and Star Trek Beyond. Much of the series is written by Misha Green whose work on the 2017 series Underground won him acclaim.
There are several different options for viewing HBO's content online, and on your smartphone, without succumbing to internet piracy. Illegally streaming or downloading shows such as Lovecraft Country can leave you open to threats from viruses and HBO's copyright lawyers.
Check out some possibilities for viewing Lovecraft Country online below.
SUBSCRIBE TO HBO THROUGH HULU LIVE TO VIEW Lovecraft Country & OTHER HBO SHOWS TODAY
With Hulu Live, you can watch HBO online through your Hulu subscription for an additional $14.99 a month after a free first week.
Find out more by clicking the button below.
KEEP UP WITH Lovecraft Country VIA THE AFFORDABLE SLING TV PREMIUM
Sling TV is a cost-efficient streaming service to which you can add an HBO subscription for $14.99 a month. Via Sling TV, you can stream Lovecraft Country from your phone, tablet, or laptop.
Try out Sling via the button below.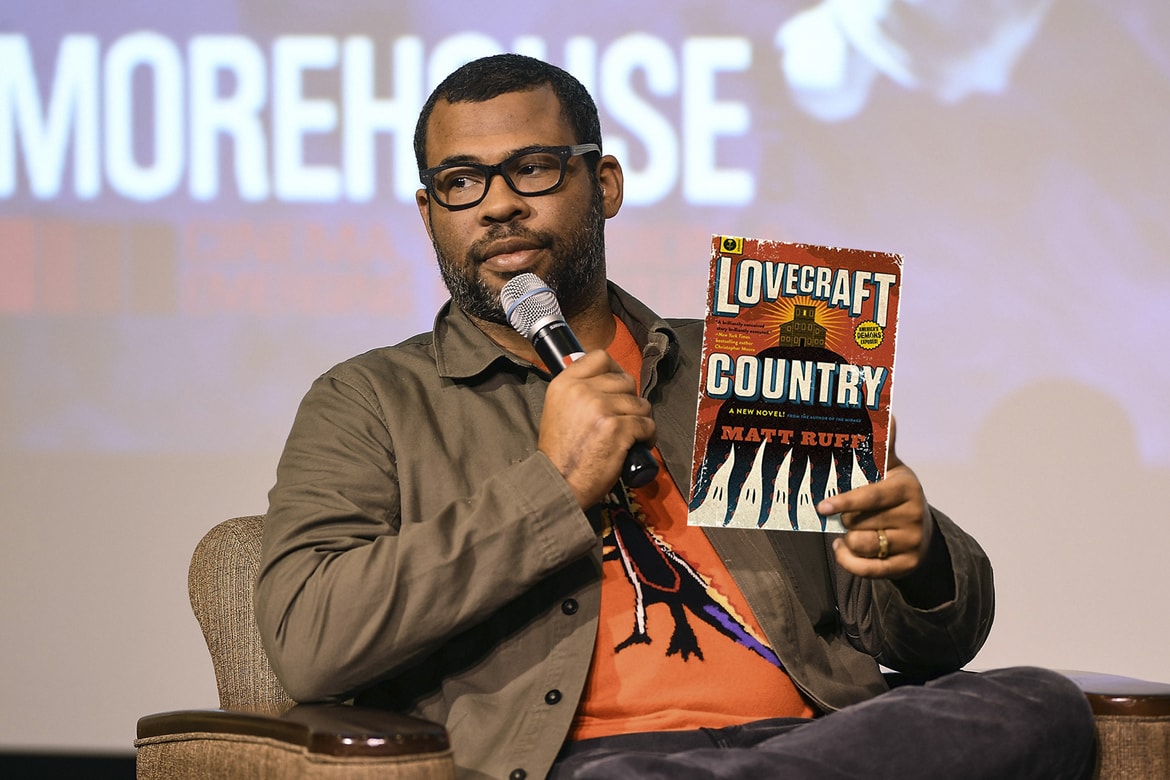 LIVE STREAM Lovecraft Country WITH AT&T TV NOW BY ADDING HBO TO YOUR PACKAGE
By subscribing to AT&T's streaming service, AT&T TV NOW, you'll be able to view Lovecraft Country and other HBO shows as soon as they air. Subscribers of AT&T TV NOW can add an HBO subscription to their base package and watch a wide variety of HBO content online.
HBO is also included in both the AT&T TV NOW PLUS and MAX packages.
CAN YOU FIND Lovecraft Country ON NETFLIX OR AMAZON PRIME?
Those who are members of Amazon Prime and therefore have access to Amazon Prime Video can pay for an additional $14.99/mo HBO subscription. Those who subscribe to HBO through Amazon Prime can then access both HBO's library of content and new shows like Lovecraft Country live as they air.
Alternatively, viewers can purchase individual episodes or seasons of Lovecraft Country through Amazon Prime without an HBO subscription.
See the button below for more information.
Lovecraft Country and other HBO shows will never be available on streaming services such as Netflix.
Subscribe to HBO Max for HBO Programming & More
HBO Max serves as a one-stop streaming service where subscribers can access an array of fresh and familiar content that is sure to entertain, educate, and enlighten. As its slogan "Where HBO meets so much more" suggests, HBO Max represents the merging of HBO's famously high-caliber content with a larger library of binge-worthy offerings for all ages. Those who subscribe to HBO Max can watch HBO's vast library of quality content. Additionally, HBO Max, in partnership with WarnerMedia, offers exclusive access to films and television series that cannot be found on the HBO app or other competitive streaming services like Netflix.
Those who wish to subscribe to HBO Max can go to the streaming service's website and make an account. For many HBO subscribers, access to HBO Max may be included in your plan at no additional cost. It is also possible to subscribe to HBO Max through Hulu, AT&T TV Now, YouTube TV, Apple, and Google Play.
An HBO Max subscription is $14.99 a month. Compared to other streaming services,  HBO Max may seem pricey. But remember that a subscription will grant you access to HBO's library of acclaimed series, films, and documentaries plus a variety of additional content. In addition to being able to watch HBO's programming, HBO Max subscribers will have access to original HBO Max content, "select favorites from WarnerMedia's beloved brands and libraries," and a wealth of curated films and television series.
Once you've subscribed, don't forget to download the HBO Max app on your preferred device. The HBO Max app will allow you to stream shows and films on your phone or tablet.
To learn more about HBO Max, click here.
What About HBO Now & HBO Go?
Until the summer of 2020, the streaming services HBO Now and Go both offered access to HBO's library of TV series, movies, and documentaries. With the debut of HBO's comprehensive new streaming service, HBO Max, HBO retired the HBO Go app.
Those who wish to stream HBO's library of content online without gaining access to HBO Max's diverse offerings can still subscribe to HBO Now under its new name— HBO. This app can be installed on an iPhone, iPad, or Android device. A subscription is $14.99 a month.
PURCHASE AND DOWNLOAD EPISODES OF Lovecraft Country FROM AMAZON PRIME, GOOGLE PLAY, AND ITUNES
After the first season of Lovecraft Country has aired, fans will be able to purchase and download episodes of the show from Amazon Prime, Google Play, and iTunes. However, there is usually a delay between an HBO show's season finale and the show's availability for purchase through such services.
Fans who choose to buy episodes of the show or the complete season through iTunes, Amazon Prime, or Google Play will not be able to watch the show as it broadcasts live and may have to wait a few months before Lovecraft Country becomes available for purchase.
AVOID PIRATING Lovecraft Country 
It's tempting to turn to illegal online methods of obtaining stellar entertainment such as Lovecraft Country and other HBO shows. However, downloading or streaming pirated content can open you up to legal ramifications and a host of viruses. Moreover, behind your favorite HBO shows are numerous hard-working and talented individuals whose payment is not only well-deserved but needed if they are to continue bringing the stories we love to life.
Why take a risk when there are so many legal and convenient ways to view Lovecraft Country and your other favorite HBO shows online?
Click here for more information on watching HBO shows online.
Still looking for other ways to subscribe to and watch HBO? Check out our detailed guide.