HBOWatch Movie Review: "Little"
|
The HBO movie of the week is a modern take of the Tom Hanks movie, Big. With an A-list cast (Regina Hall, Issa Rae, and Marsai Martin), and major producers backing the project, Will Packer (Girls Trip, Ride Along, Think Like a Man) and Kenya Barris (Black-ish, Grown-ish, Mixed-ish), prepare to have an easy, fun night at home. The beauty in the film is that it's easy to follow. With the wave of a wand and a magic spell, big Jordan Sanders (Regina Hall) finds herself little (Marsai Martin) again. She's no longer the boss of people or of her own life. Her assistant, April Williams (Issa Rae), becomes the glue that is responsible for keeping things together.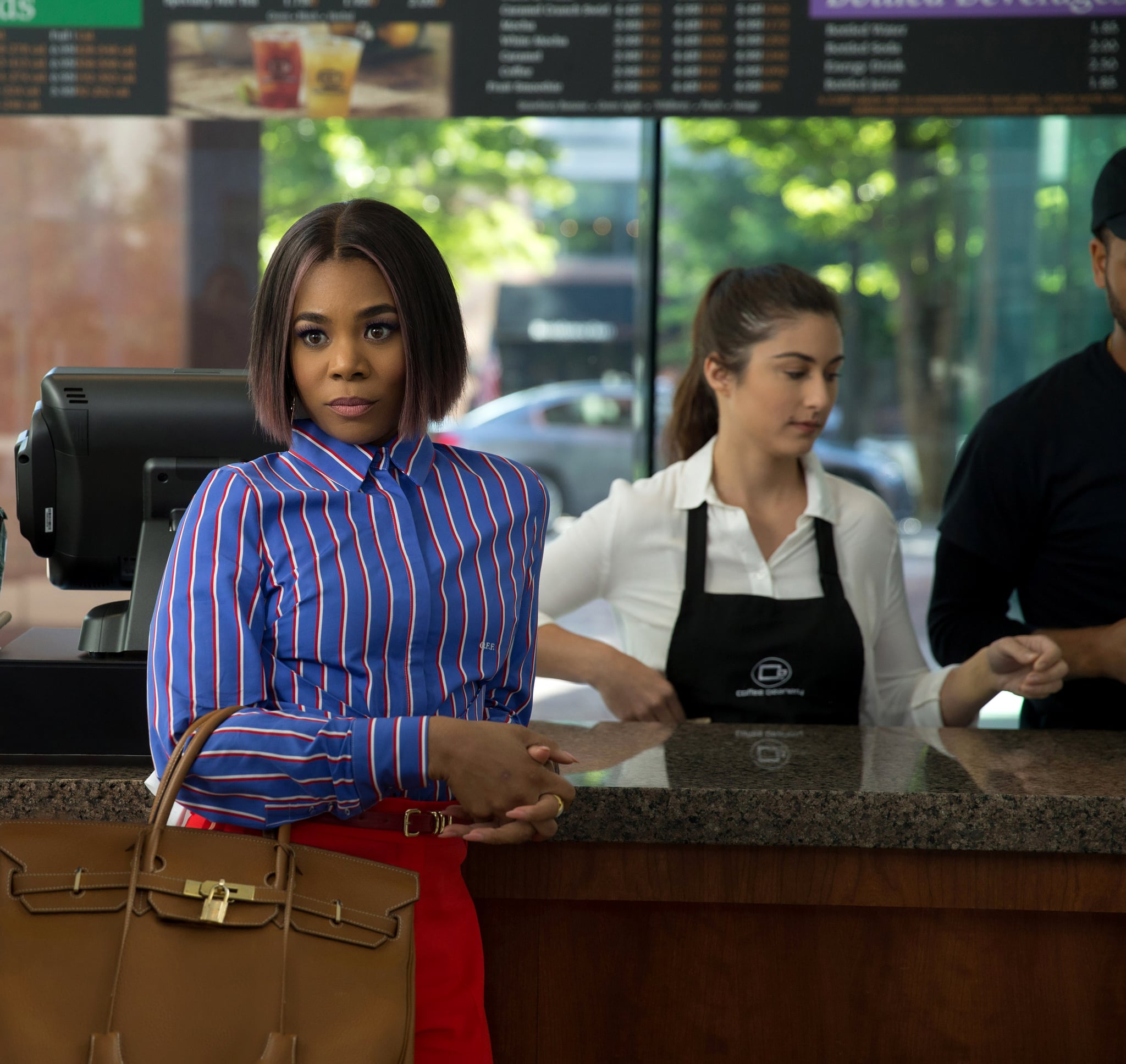 The comedic timing is on-par for a modern-day production. The inciting incident forces little Jordan to declare the ever so obvious motive for her journey in life: when you grow up, be the boss so no one can bully you around. And boy did she take that to heart. Big Jordan bullies her way through every space. People scramble when they see her coming. Jordan's own love-life, though peaks of her being vulnerable come out every now and then, still must be on her own, super demanding terms. We've all met some form of Jordan in real life. They're difficult to work with. Absorb all the oxygen in every room they enter. And yet, if you're like me, you think; who hurt you?
Fortunately, we get to see a little Jordan grow through some things as a child. The sweetest part of the movie comes as she transitions back into life as a kid. Over-sized clothes, sass, attitude, and a fierceness that can't be tamed; little Jordan, seems more precious than a threat. That big bark is still present, but she quickly realizes, a big bark with no bite means nothing when you're with other people. Sure being the boss comes with respect, but as a kid, everyone is for themselves. Her assistant April is undoubtedly the funniest part of the movie. She does a great job of evolving as a character too. What a task: an assistant with no voice, a parental guardian with all the voice, and then a tech creator who is able to find the balance so she could show up and thrive.
This is the perfect movie for a date, family time, or a simple night in. With enough laughs to keep you engaged, grab a snack, something good to drink, and enjoy. In case you haven't seen the trailer, I've dropped it below so you can see what to expect.
Little debuts on HBO and on HBONow/Go Saturday, November 16 at 8:00pm.