HBO Specials: 2 Dope Queens Premiere
|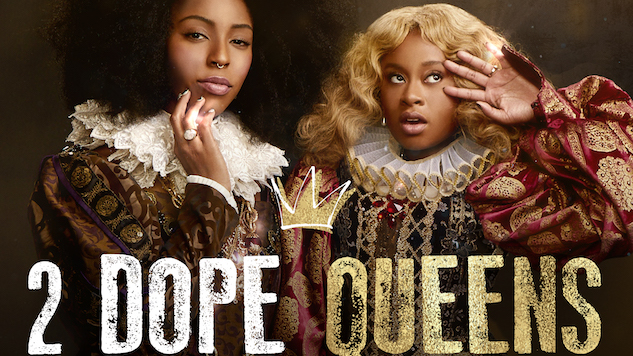 I first came across these two ladies on the Apple Podcast App. The success of their WNYC show, 2 Dope Queens, puts us right here in this moment. Jessica Williams and Phoebe Robinson have paid their dues and get to have their own show on their own terms, visually. The format is pretty straightforward and easy to follow: an introductory skit with the two ladies on whatever happening in their life, followed by comedians they admire, respect and want to showcase and a special guest from the entertainment industry. Their opening salvo hit Friday, February 2 at 11:30pm. 
What makes them so special is the fact that they are unfiltered, hilarious, and like most comedians, use their own struggles to be the center of their standup. They're really good friends and it's as if we are simply fly's on the wall. They're fashionable, colorful and make great use of their natural chemistry. They call each other on their shit and encourage each other to be more foolish than ever before. Nothing is off limits—EVER! This isn't quite Def Comedy Jam, but definitely, a great platform for comedians, old and new, to get mainstream exposure from. You'll see people you've never heard and those who you may have seen somewhere in TV show world.
The first episode featured Jon Stewart and the ladies picking his brain and asking whatever comes to mind. The best part of the interview was when they had him sample two slices of pizza and guess which one was "fancy" versus "cheap"—needless to say, he chose the cheap option. The game is crazy, but the commentary surrounding it is hilarious. It's hard to imagine they'll meet a stranger at any point. They vibe really well together and they have a new fan in me. If you love to laugh, love to see who's coming up in comedy and have a free hour to spare, it's worth a watch!
The next episode of the 4 series installment will be on Friday, February 09 at 11:30pm with HBO's own, Sarah Jessica Parker (Divorce and Sex and the City). The other installments feature guests Tituss Burgess and Uzo Aduba. We'll check back again with 2 Dope Queens.