HBO SPECIALS: "2 DOPE QUEENS"- NOSTALGIA
|
The second episode of the second round of "2 Dope Queens" aired this past Friday (February 15) and the theme was "Nostalgia". This episode continued with great looks, as the Queens themselves, rocked their cutest old school vibes.  They opened the show with sweetest memories of my past time. Because I am close in age with both ladies, most of their flashback conversation felt relatable. From "Ask Jeeves" to mixtapes; from recording songs off the radio to chatrooms; I got it! While I don't share the menstrual experience, I do understand the importance of "manscaping" and keeping things nice and in order.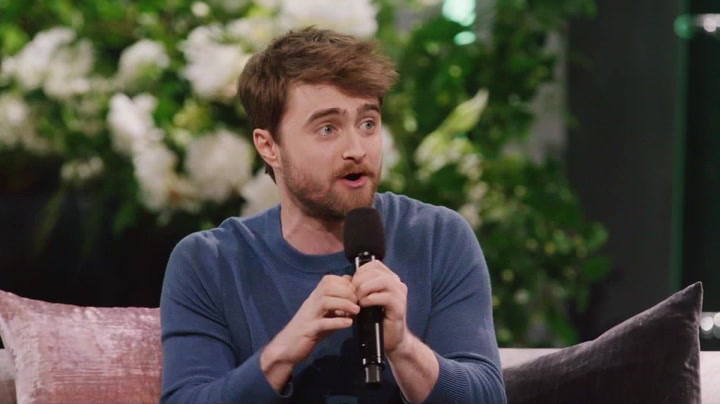 What better way to recall past times than by inviting Harry Potter himself onto the show this week? Daniel Radcliffe visited the Queens and it was clear that the two ladies loved everything about him. While I've never seen a full Harry Potter movie to completion (I know, spare me), I totally understand his impact on the culture. Jessica and Daniel's birthdays are close, so Phoebe didn't miss a chance to play a compatibility game with the two. In closing, the two should totally be besties. They wrapped up the interview with some strange wand moves that found the ladies crawling and moving through the stage prancing and pointing their wands (see below). 
The comedians of the week kept with the theme of last week. It's clear that the comedians this year have some industry acclaim (writer's rooms, podcasts, comedy CDs), and thus should prove to their benefit when doing their set. The comedians of this week were just okay. There were no standouts. In fact, there were some awkward moments where some jokes didn't land for me or the audience. I did manage to chuckle at Bowen Yang (writer for SNL) as his ongoing jokes about NYU worked well, in addition to his punchlines. Here's to hoping the comedians of week three bring the laughs!
Episode three will air Friday, the 22nd! Check out a part of the segment from this week's chat with Daniel Radcliffe below: