Valar Morghulis : HBO Promises Deaths Galore in "Game of Thrones" Season 8
|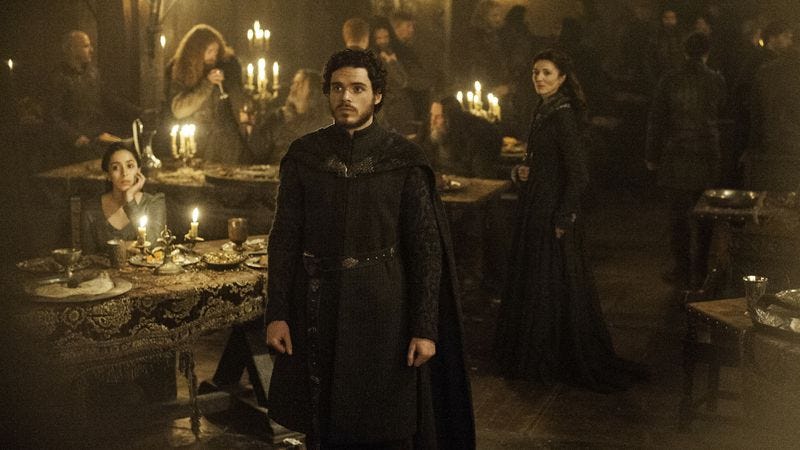 All men must die, and if recent comments from HBO executive, Francesca Orsi, are to be believed, most of the cast of Game of Thrones may meet a grisly fate in the show's final season. Orsi, who is the senior vice president of drama for HBO, recently drummed up some speculation about the anticipated body count for next year's season of Game of Thrones at a recent panel for Israel's INTV Conference. Orsi shared her experience attending a table reading for some of the show's final episodes:
"None of the cast had received the scripts prior, and one by one they started falling down to their deaths."
Orsi goes on to describe a tearful environment as actors and actresses were forced to say goodbye to characters they and their colleagues had played for years. It's a sad thought, but don't start digging graves just yet.
First of all, let's take a moment to be glad that the news of a cast-wide table reading finally puts to bed once and for all Nicolaj Coster-Waldeau (Jaime Lannister)'s playful claims that HBO was so concerned with keeping a lid on Season Eight's plot-lines that actors would not have access to episode scripts, instead being fed lines through an ear-piece as they filmed each scene. At the time, despite the fact that the Game of Thrones cast has a long history of misleading audiences with decoy ducks, rumors of rodent reincarnation, and mysteriously in-costume set visits from actors whose character had already died, a surprising number of people took these claims at face value, just as they did HBO president Casey Bloy's assertion that Game of Thrones will film multiple endings to the show (a rumor which as for the most part been laid to rest). 
At the end of the day, HBO and those on its payroll have a long and colorful history of duplicity when it comes to discussing what we can expect from upcoming seasons of Game of Thrones. Most memorably, perhaps, is when Kit Harington stoically insisted  for the greater part of a year that Jon Snow, having been left bleeding out on the ground in the finale of Season Five, was dead and that he would not return to act on the show, although he wasn't very convincing. The mystery and misinformation makes sense, of course– HBO wants audiences to tune in every Sunday, desperate for answers, and leave each episode reeling from revelations, but with that in mind, we should be as cynical of any claims and promises from the network and its actors as we are of the often deceitful or misleading information we hear from characters in Thrones.
Regardless, we can doubtless expect some deaths from Season Eight. Ever since the show shocked viewers with Ned Stark's abrupt and unprecedented death in Season One, the show has been famously cold-hearted about killing popular characters. While one might think this would alienate fans, as much as people  seem to hate to see their favorites go down, the high amount of character deaths has always been a large part of the draw of Game of Thrones, adding to the tension of plot-lines with the assurance that no one is ever truly safe (unless you're Jon Snow, that is). With the cast whittled down to a small remnant, and the final season upon us, HBO seems to know that a good way to appeal to an enormous aspect of why fans find Game of Thrones so compelling is to promise us blood and heartbreak. It's also a savvy move to keep the show, which is currently on its longest hiatus yet, in the news and on our minds, without giving away much at all about the final season. If indeed Game of Thrones truly will feature an extraordinary amount of dead characters in its final season, however, I am curious whether it's the right move, however. While Game of Thrones has certainly always enjoyed some  for its unapologetically bleak nihilism, as the story comes to an end, I imagine there will be a lot of unhappy audience members if truly the vast majority of characters  we have followed since Season One or Two A are dead by the finale. Looking at the uproar from when Jon Snow died, a lot of people don't truly want to see their favorite characters die, especially in a bloody and upsetting way.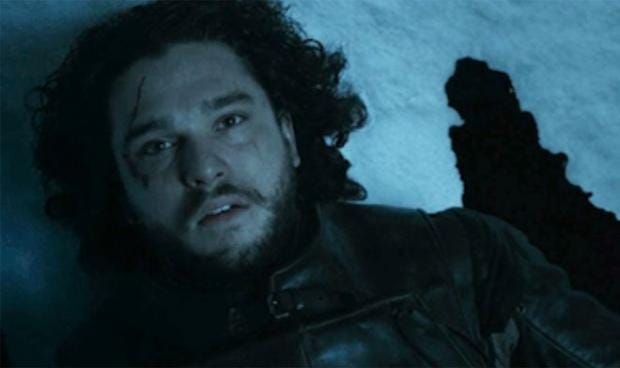 Author George R.R. Martin has always promised a "bitter-sweet ending" to his book series, A Song of Ice and Fire, upon which the show is based, and I hope HBO doesn't go in a completely dreary direction as they end the saga, merely because an enormous amount of fan favorite character deaths will create strong reactions and good ratings as the show is airing. Every good story needs some form of resolution and catharsis in its end, and Game of Thrones, even with its bloodthirsty reputation, is no different.
In the end, words are wind. HBO is eager to keep Game of Thrones in the news, and vague threats of death are good ways to get everyone stirred up and speculating. The thinned population of Westeros have many reasons to be at each others throats, even as they try to defeat the looming threat of undead zombie hordes, but nevertheless, something tells me the final scene of Thrones won't just be a pile of corpses, and if it is, I suppose I shall have to eat my hat.
Who do you think will die in Game of Thrones Season 8? Comment below!