Try Max Now

Another whirlwind Season of Game of Thrones has passed and many of us are still in the process of digesting all of the twists and turns of Season six whilst holding out for any news on the later than scheduled Season seven. It may be a while until we receive any concrete news about the final two Seasons, but in the meantime here is some Game of Thrones insight of a different kind. The extensive casting has been overseen by casting director Nina Gold, who has an abundance of experience in her role, from casting shows such as HBO's Rome to blockbuster films such as Star Wars: The Force Awakens, making Nina Gold one of the most qualified and decorated casting directors in the industry.
Hard to imagine indeed but the Game of Thrones cast we are all so familiar with could have looked radically different. From changes to the cast after the show's pilot episode, actors who very nearly made the cut, refusal of offered roles, coupled with role and actor changes between Seasons, many of the show's favorite characters could very nearly have been played by other actors. The show's pilot episode, as highlighted by Vanity Fair allegedly disappointed the Game of Thrones producers and very nearly did not make it full production, though this is no indication that this led to the changes in personnel that followed.
Here is a list of Game of Thrones characters who could have been portrayed by different actors.

JON SNOW – SAM CLAFLIN
One of the stars of The Hunger Games films, Sam Claflin reportedly auditioned for the roles of Kit Harington's Jon Snow and Harry Lloyd's Viserys Targaryen. The role of Jon Snow was almost given to Iwan Rheon, but perhaps more fittingly Iwan got the role of Ramsay Bolton.
MANCE RAYDER – DOMINIC WEST
The Wire's Dominic West turned down the role of Mance Rayder, the role eventually going to Ciarán Hinds, recognized for playing Gaius Julius Caesar in HBO's Rome. James Purefoy, another Rome actor, was also tipped for the role but eventually dismissed interest.
CERSEI LANNISTER – GILLIAN ANDERSON
Portayed wonderfully by Lena Headey, the role of Cersei Lannister may have been turned down by Gillian Anderson, who is no stranger to long running tv series, starring in popular shows such as The X files. Although Lena Headey does a grand job of playing Cersei, Anderson would have also suited portraying the cold and calculating Queen.
STANNIS BARATHEON – MARK STRONG
Perhaps more the wishful thinking of some fans than substantial rumor, but Hollywood actor Mark Strong was a hot favorite to play Stannis Baratheon who is currently portrayed by Stephen Dillane. Although one of, if not the most popular show on the planet, it seems Game of Thrones is not for everyone, even its own cast members.
DAENERYS TARGARYEN – TAMZIN MERCHANT
Emilia Clarke was reportedly not the first choice to play the fiery Daenerys Targaryen. Most associated with the TV show The Tudors, fellow Brit actress Tamzin Merchant was present for early pilot test footage but had to leave the show for reasons that are still unknown.
CATELYN STARK – JENNIFER EHLE
Another casualty from Pilot episode to the actual series, Jennifer Ehle (Pride and Prejudice) originally portrayed the Stark/Tully mother Catelyn Stark but was later replaced by Michelle Fairley. Another interesting choice.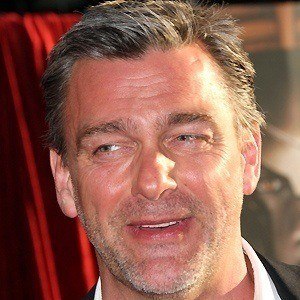 UNKNOWN – BRIAN COX AND RAY STEVENSON
Acting legend Brian Cox recently expressed his regret to Vodzilla at not starring in Game of Thrones. Rome's Ray Stevenson is another actor who was rumored to have been linked to a role in the show.
Other changes from early rehearsals/pilot episode and rumored interest :
Sam Heughan (Outlander)– Renly Baratheon (Gethin Anthony)/Loras Tyrell (Finn Jones)
Izzy Meikle-Small (Rumored) – Sansa Stark (Sophie Turner)
Ian McNeice (Rome) (Pilot) –  Illyrio Mopatis (Roger Allam)
Richard Ridings – Gared (Dermot Keaney)
Jamie Campbell Bower – Ser Waymar Royce (Rob Ostlere)
Perdita Weeks (Rumored) – Roslin Frey (Alexandra Dowling)
Danny Dyer (Rumored) – Pyp (Josef Altin)
Changes mid-series:
Ed Skrein (Deadpool) – Daario Naharis (Michiel Huisman)
Struan Rodger – Three-eyed raven (Max von Sydow)
Mark Stevens – Ser Gregor 'The Mountain' Clegane (Hafthór Júlíus Björnsson)
David Michael Scott (The Tudors) – Beric Dondarrion (Richard Dormer, Fortitude)
Steve Blount – Rickard Karstark (John Stahl)
Callum Wharry – Tommen Baratheon (Dean-Charles Chapman)
Aimee Richardson – Myrcella Baratheon (Nell Tiger Free)
Edward Dogliani – Lord of Bones (Ross O'Hennessy)
Are there any more casting changes you can think of? Or characters you wish were played by different people? Feel free to have your say!
Game of Thrones has been delayed until later in 2017.