Rap Sh!t – Recap Episodes 2, 3, & 4
|
Aiight fam, here we are, halfway through my new favorite HBO Max addiction. Here's a quick recap of where my favorite rap Queens are, as they seduce and scheme their way into our hearts.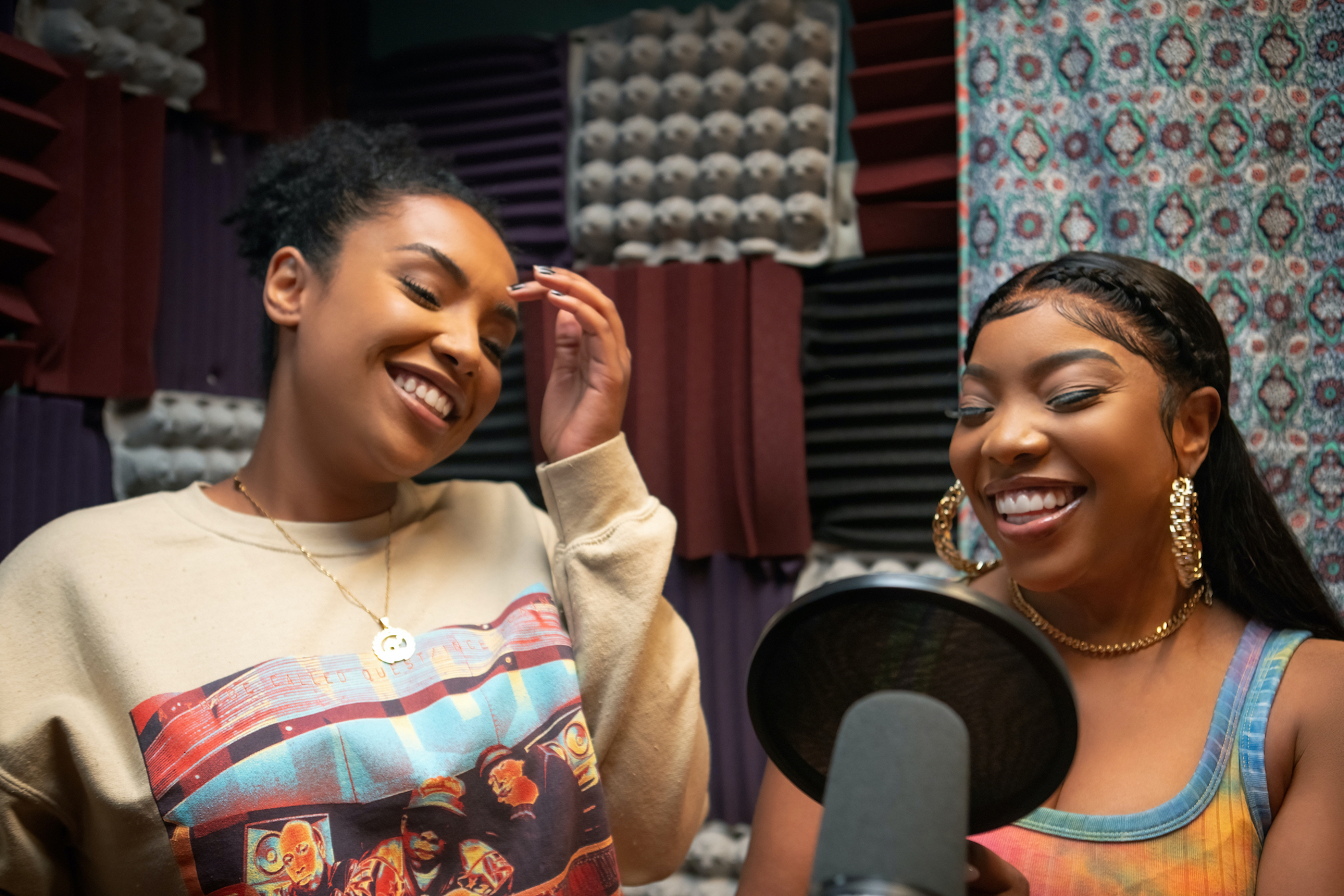 Episode 2: "Something for The Girls"
So, it's one thing to want to be in a group, but another to actually be in one. In this episode, our girls Mia and Shawna have to find the balance between friendship and creativity. And shit ain't easy! Shawna works to find the balance in between being conscious and intentional versus flexing on these hoes. Mia, on the other hand, leans into her natural talent and flexes, talking all her shit, in a way that initially challenges what Shawna believes should be their sound. Both friends also have to deal with their primary friend groups and opinions on these two getting together to make music. Everyone has their opinions, and it's really up to our girls to make it happen. And no matter what you believe, this is a great opportunity for us to really understand the dynamics and criteria by which women are judged. In one element, Mia and her only fans' presence has people judging her, and in the other, Shawna is a bit too in her head, not realizing the power she has in choosing to talk about the power of the P. In the end, Shawna gets in her own bag, finding her sexiness and leaning into her power. Mia writes her own rap, and we have the official single in the bag. #seduceandscheme
Episode 3: "Something for The Hood"
In the land of making it, you also have your own shit to worry about. Bills, parenting, clout, the usual, and still finding time to make the connections. This episode wasn't centered on our ladies, but instead, the ways those closest to them hustle and scheme on their own terms. We follow Chastity (Jonica Booth, pictured), who deals with the world of promoters ruled by men. At every corner, she's minimized, cut short, and played. Shit's wack and she lets them know that. But, what I love most is that she learns the rules of the games, adjusts, and plays by them. Her hustle is top notch and it's why I'm rooting for her. Lamont, Mia's baby daddy, faces his own struggles. Hustling as a producer, he realizes that life comes at you fast. After his car gets repossessed, he realizes that in the industry, money comes when they feel like it, not when you need it. Fortunately, Mia is able to hold him down, he just gotta put his ego to the side and use his big boy words. Maurice, Shawna's work colleague and scheming partner, dives into the world of scamming himself. Like Shawana, he and his homies rely on duplicating credit cards from clients at the hotel to buy merchandise and then do whatever they have to in order to get the money in hand. I'm watching Shawna and Lamont, there's some sexual tension there, and with Shawna and her man being long-distance, on shaky ground, I feel like anything's possible here.
Episode 4: "Something for The Clubs"
This episode is all about the hustle and grind. I know we're in the world of women and rap, but what I really admire about the storytelling is the hustle that is Chastity, party promoter and self-proclaimed music manager. Chastity is hungry to make a name for herself, and in return, make a name for her folks. In this episode, it's all about getting our girls in the right places. Chastity stunts on the gram for sure, but, we also get to see the quiet moments. As Chastity comes up against obstacles, not getting into the right clubs, funds running low, and people not respecting her or the work she puts in, she still finds a way. And that to me, is the central component of this series. Taking the "no" and earning that "yes!" Chastity is down and thinks big picture. And you have to in this business. People will take what they can get and leave you dry, and while Chasity is playing that game, she can at least walk away knowing she's inching towards the right outcome. She ultimately gets our girls' first song played in the club, in a moment that had me screaming "seduce and scheme" all the while smiling from ear to ear. This episode really elevated the love and the heart of these characters.