Try Max Now
Aiight fam, week over week, our girls Shawna and Mia continue to keep us on the edge of our seats. Here's a recap of the last three episodes, leading into the finale.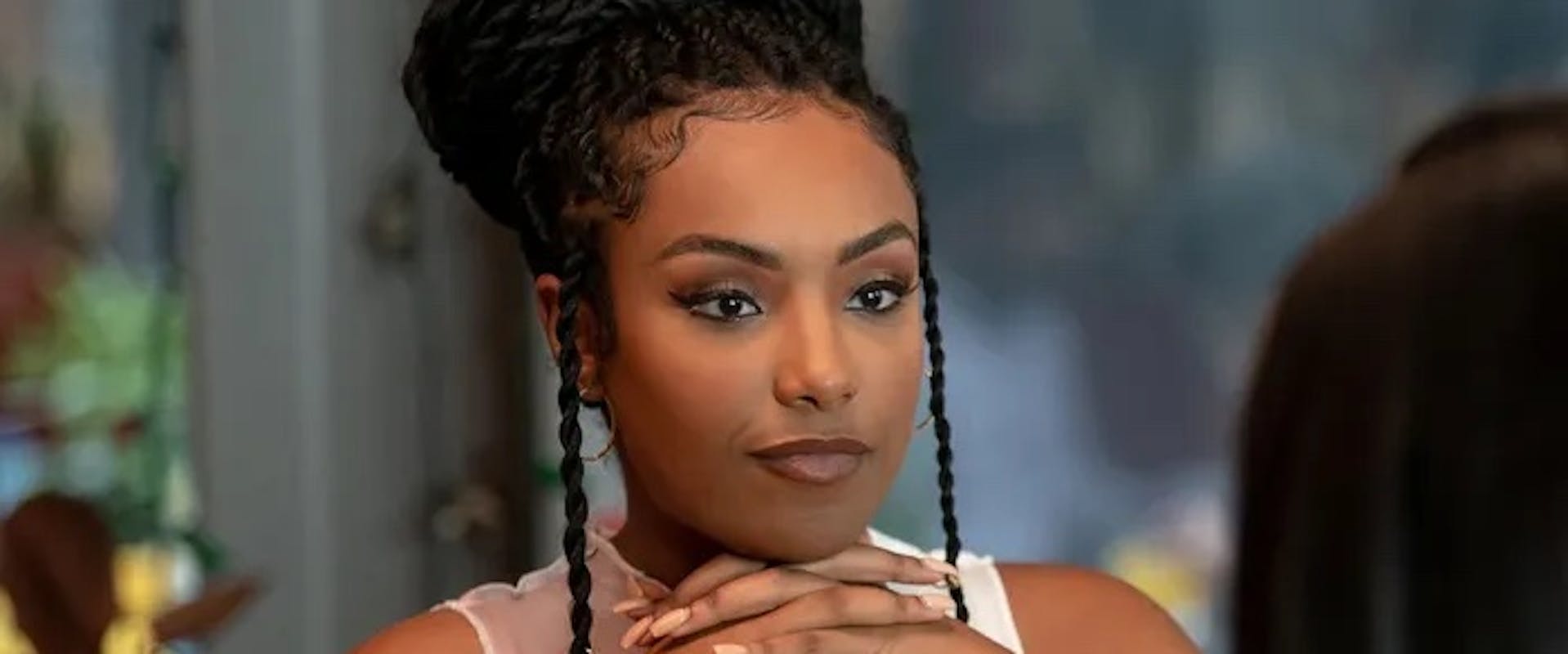 "Something For The Weekend"
Our girls are wheels up and land in the Big Apple. Shawna is finally giving some much-needed face time to her bae, Cliff. Meanwhile, Mia is finally prepared to meet her mysterious white sugar daddy bae, Warren. And honestly, the energy is great, the vibes are just right, our girls are giving the Gram all the good shots, and I'm prepared for a good time.
Shawna's homegirl Jill, who works at Spotify, though reasonably doubtful of her friend, fails to pitch the group for a playlist. But, the gag is, that her co-worker pitches this HOT group from the MIA,  and in turn, Jill is able to ride their coattails. Jill invites the girls to an event, giving them even more to look forward to in NYC.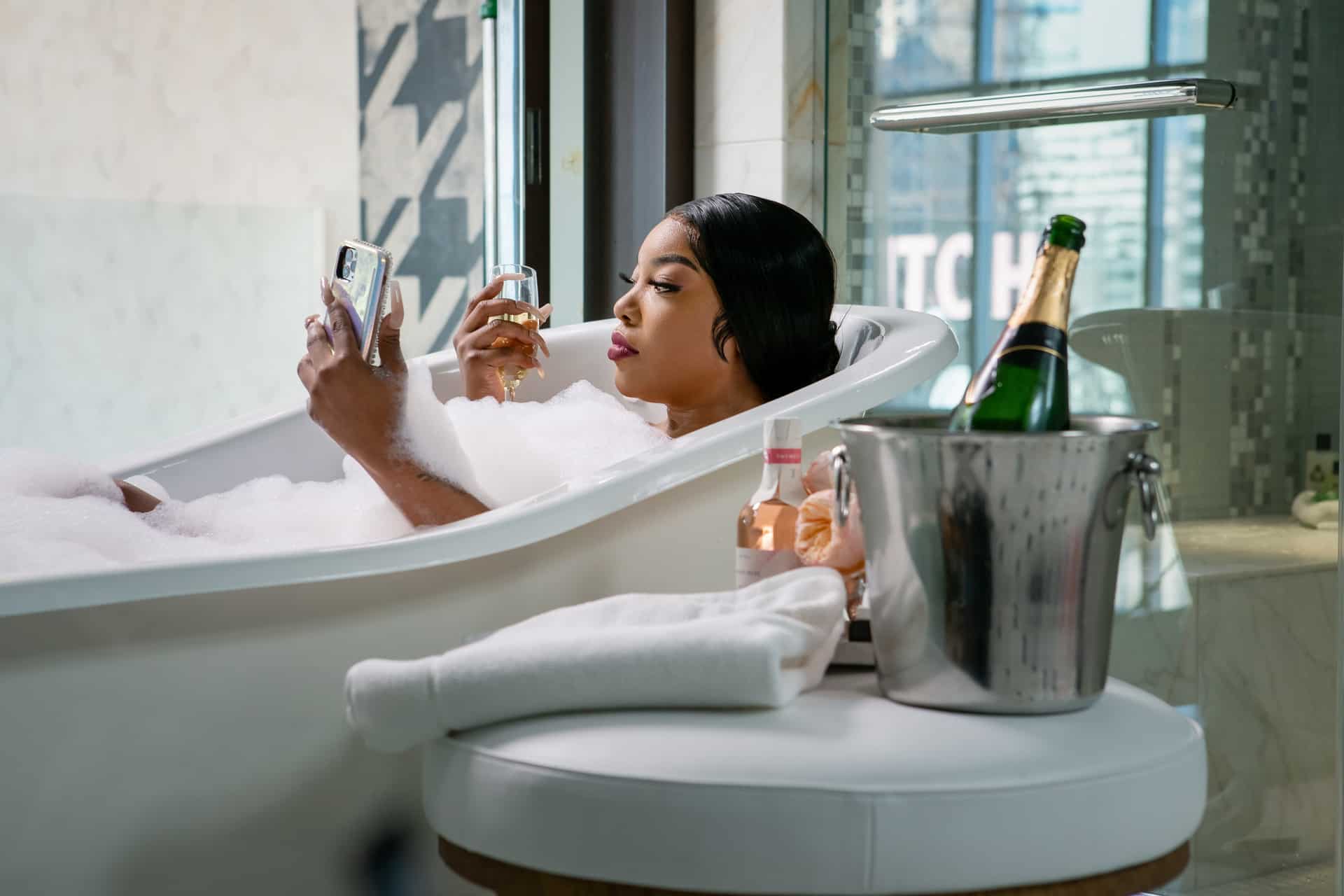 Shawna is able to show this "new" side to Cliff. She's feeling herself, has more money in her pocket and wants her man to know she's doing well. Mia, stunts on the gram, giving advice on how to seduce and scheme. But, life hits our girl hard when she hears the door open while she's on live in the bathtub. We cut to Mia outside with her suitcase. I'm led to believe that Warren showed up and decided he wanted some sugar and miss mama wasn't haven't it. My assumption, but hopefully we will see.
Mia, in her feels, joins Shawna and Cliff's upitty cohorts. We even meet the infamous Fatima, the woman Shawna has on her radar. Is she jealous or valid? So far, it seems like she may be in her insecure bag, but again, you never know with these men. Jill gets Cliff a press pass to the Spotify party and Mia & Shawna do their thing. Ultimately, it's all good until it ain't. Mia hits someone in the face and it's recorded for everyone to see. To add fuel to the fire, Shawna has to chase Cliff home because he's over this "new" her. They have the most disgusting fight on IG live, leading to their breakup. I'm stressed!
"Something For The Gram"
Now we have to deal with the aftermath of all the social media BS. Mia is being targeted by a blogger whose friend was hit at the party. The internet starts their dragging, asking Mia for an apology. Meanwhile, Shawna is dealing with the aftermath of everyone watching her tumultuous breakup on live. Our girls are down… real bad! And that's where the RapSh!T writers keep it real. How often does the internet love up on people, then boom, shit goes left and they're the object of hate, shade, and #cancellation? Very much all the time.
Throughout the episode, Mia battles the mental aftermath of what happened in NYC. From where she (and I) sit, no one is really "there" for her. Everyone needs her, but no one stops to ask how she is and how they can show up for her. It sucks to watch this black Queen, who is growing through life, in pain, but no one is really showing up. Shawna continues to live her life on IG. Homegirl is lost, and it's clear. Not only is she a hot mess, but she broadcasts every bit of her mess online. Cliff continues to text her, asking to speak and fix it, but she's on Maurice (her fine-ass co-worker), and they finally land in the shower, smashing, giving me the most anticipated sex scene of the season.
In the end, Lamont (her baby daddy/producer) shows up for Mia and says look, I'm here, I've been here, so what's good?! She lets him know she needs more, not just a man who shows up when it's convenient and leaves when he has to. This conversation serves him and her well as it seems to symbolize a shift in their relationship. Shawna also hops on live to read the blogger DOWN, letting him know that he CAN NOT come for Mia and she really shows up for her sis.
Shawna and Mia make up after Shawna shows up at her crib and apologizes. Mia also confirms my suspicion that sugar daddy wanted some sugar. Apparently, he came into the room with a friend and wanted it to go down. Mia cursed him out and he put her out. But, on a good note, we end the episode with Mia using her pen to write a new song. Chastity comes by, and the girls decide it's time to go bigger, forcing Shawna to hit up Maurice saying it's time to scheme larger and harder. Slow down my folks!
P.S. – Yes, Cliff was smashing Fatima the whole time! SMDH
"Something For The DJ"
Our girl's next hit, "Nann Badder" is litty and on a Spotify playlist like "Seduce and Scheme" and honestly, shout out to Raedio for giving us music to not only bop to during the episode but also in our real life. We see you, Issa Rae! The only thing that is worth mentioning is that our seducing and scheming sisters continue to show their youth by showing allllll their moves on IG. My fear is they'll get caught up, especially Shawna the real-life schemer, but only time will tell.
Shawna deals with her previous collaborator Francois sliding in her DMs and wanting to meet. It's giving… money grab. Hopefully she seems him for what he's worth. Her and work bae, Maurice, are still kicking it and smashing, and I couldn't be happier.Meanwhile, Mia and Lamont are playing house low-key. Good for him for showing up.
The girls prepare for a big event that Chastity got them. They're performing for James Harden's birthday party. The hype is there and our girls are seemingly ready. Meanwhile, Chastity is running her own business, providing ladies as entertainment. She continues to leverage all of her resources to ensure everyone in the city knows she's THAT girl. If things go well, Chasity is able to get Shawna and Mia some great movement on the scene. Except, they don't. Shawna ends up unraveling during the performance, doing some wack ass freestyle, destroying the mood, and once again, being recorded for the whole world to see.
I can only imagine this is where we will pick up in the finale. Oh, and work bae didn't show. Considering we know they're leveling up and there was a shit ton of Mac's in the initial shot they were in, I'm thinking our boy may have gotten caught up.
Check on their next joint "Nann Badder" below as we prepare to say goodbye in the finale episode.