'INSECURE' Season Four Episode 3: "Lowkey Thankful"
|
The season of giving has arrived and Issa and crew apparently didn't get the memo. The drama and insecurities were at an all-time high, despite this being their Thanksgiving episode. Here's a recap of this week's episode of Insecure.
We're a couple of months away from the block party and everything, for the most part, starts off business as usual. Lawrence continues to push through life and this episode we were able to spend more time with him. While his full-time gig is downsizing, his relationship seems to be upgrading. He and Condola continue to progress and what better way than to show you're committed to each other than to be a plus one to a Friendsgiving. Lawrence invites himself to Condola's gathering for Thanksgiving, which should be a monumental step in their union. But it's not.
Despite showing up for her and making a good impression with her friends, Lawrence gets in his own way. It all came down to one simple question… if Issa hadn't cheated, would you two still be together? Condola, clearly in no space to commit to forever with anyone, rightfully called Lawrence out and stood her ground. Lawrence seems to want to be in a relationship, but I don't know that he fully understands Condola, gives her grace, or even shows up in a way that is fair for him and/or her.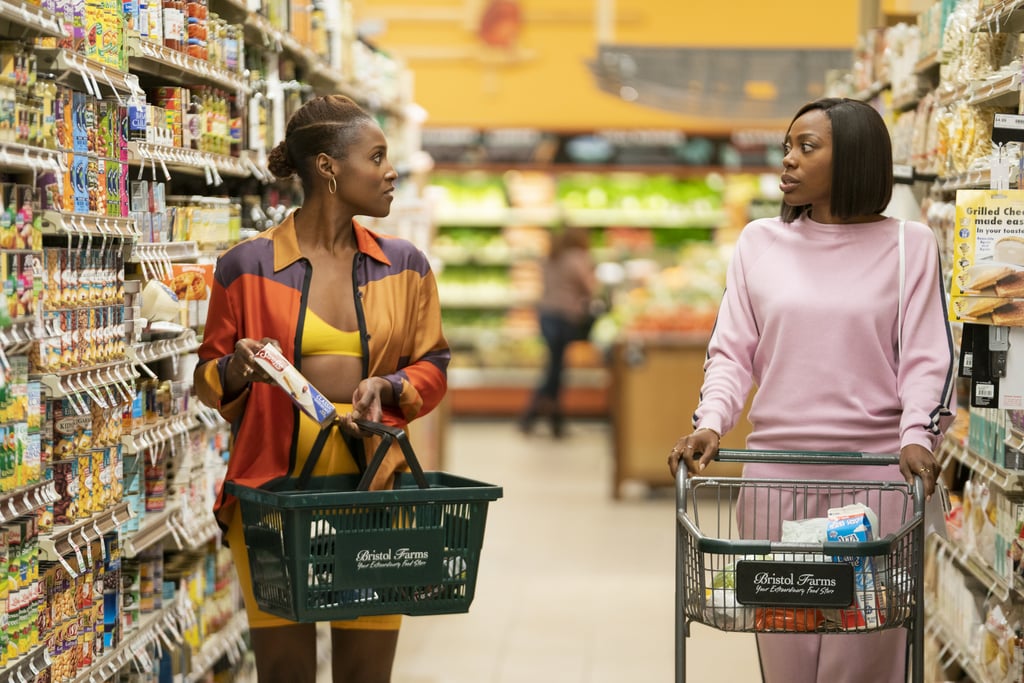 Issa and Molly continue to ride a tension that you can cut with a knife. And, we have a moment between the two where they both agree shit's different and we need to get back on track. Great, right? In theory. Issa agrees to visit Molly's family for Thanksgiving where they will hash things out. This should be a relief because, at this point, Molly still isn't interested in interacting with her father.  But things don't go as planned. Issa and her brother opt to spend time together, forcing Molly into further self-reflection. I definitely feel like Molly started the season being a bit much, but the more we go, I am able to see her and root for her. Molly still yearns for success and stability and, while sometimes I wish she'd take a different journey, it's no harm sticking to your guns.
Issa continues to seemingly enter a different space in her life and I can understand why she and Molly's friendship may end. Sometimes people grow apart. There's no love loss, just a shift in priorities and an agreement to depart t in the name of growth. Issa even shares that she feels like Condola is reaping the benefits of her work and getting the Lawrence she deserves. With both Issa and Lawrence's life-shifting, we're left with the cliff hanger many of us have been waiting for. Will Issa and Lawrence hook-up, get together, or just leave it in the DMs? I'm rooting for a drive-thru in the middle of the night :).
Check out this week's wine down and the promo for the next episode below.