'INSECURE' Season 4 Episode 7: "Lowkey Trippin'"
|
Alrighty, folks in case you ever wondered- what would a Molly episode look like?- we got our answer on the most recent episode of Insecure. Up until this season, the idea of seeing a full episode with our favorites is something I was totally interested in. And I'd think, most of the internet was too. But after a tumultuous ride on the Issa/Molly friendship train, Molly's likeness is at an all-time low, and many people were NOT looking forward to this. (I'm guilty of this, but still sat down, with my snacks and watched Molly do her thing).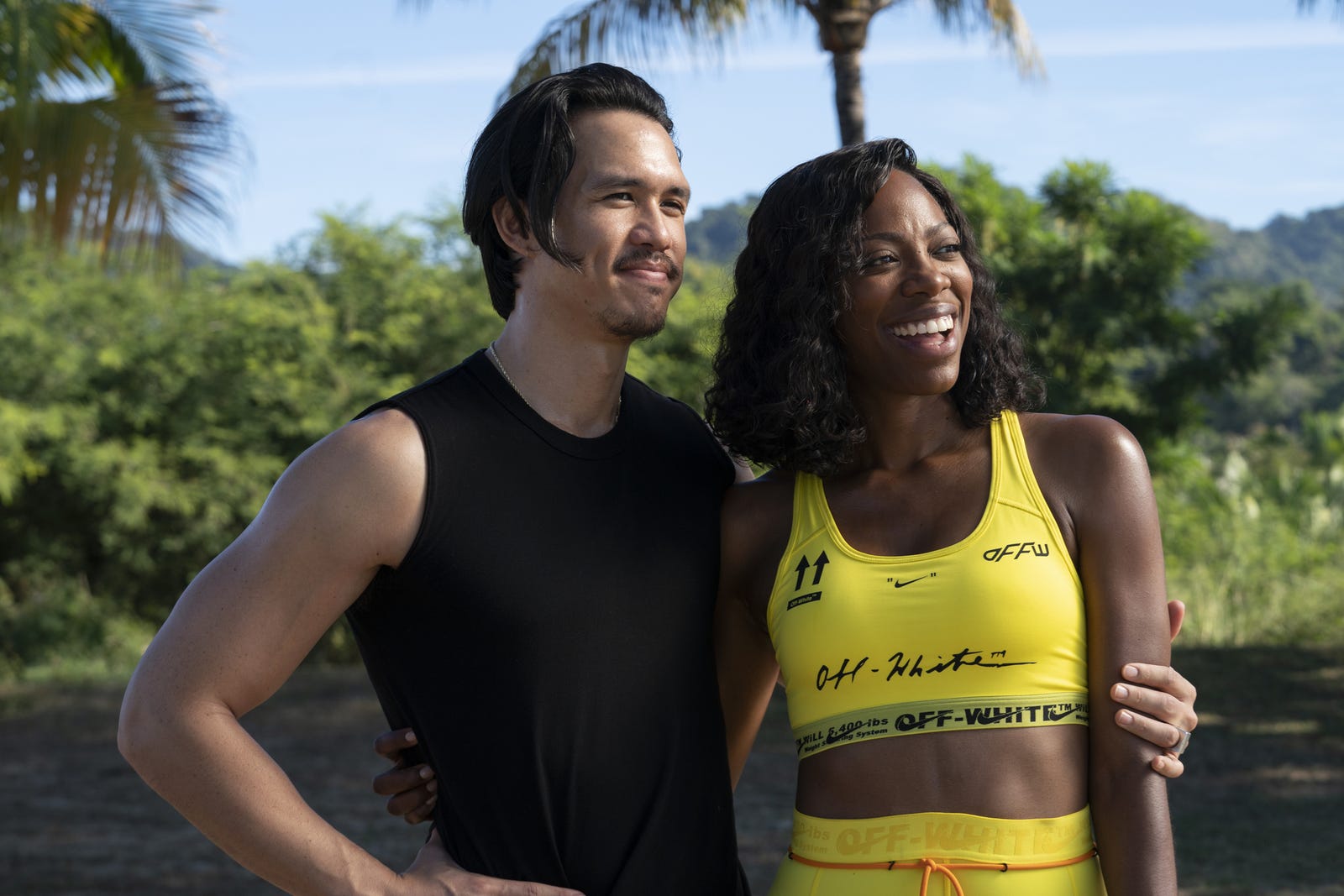 The episode was directed by Jay Ellis (#lawrencehive step up). And we were quickly greeted by a different perspective of a scene from episode six. We learn that Molly saw Issa pull up to their Ethiopian spot (shout-out to the pilot). And in typical Molly fashion, she sat there, gathered herself, and waited for her best friend to come through the door, apologizing, and getting them back to where they were. But, newsflash, she didn't. More on this later!
Molly and #Asianabae (Alexander Hodge) spent most of the episode on a trip to Mexico with his brother and wife. It's good to see Molly in a relationship where she's happy. She's with a man that makes room for her to show up, all the while, doing a good job of acknowledging her feelings and getting her to be less guarded. They had fun. Hiking, sex, ziplining, more sex, lounging, and oh, sex. Things did take an interesting turn as Molly experienced racism at the resort. Andrew's brother challenged Molly on her experience, leading to an all-out confrontation. Say what you want about Molly, but I respect a woman who isn't afraid to speak up for herself.
But, I can't review this episode without addressing a moment between Molly and Andrew. Nathan FaceTime'd Andrew to get help with exiting the garage. In the background, we hear Issa's voice. In truth, and honestly, tiring Molly fashion, she spouted a lot of fire towards her best friend. And here's where my problem lies with Molly. Friendships go through ups and downs. I'd even say that one of the places you get to vent about friendships is with your partner. But Molly's judgemental ways are off-putting and toxic. Instead of looking on the bright side of life, she oftentimes lives in a very critical space. Her negative demeanor (seen earlier in the episode as she antagonized Karen, her receptionist) is so exhausting that I'm surprised many of us haven't addressed it before.  Her behavior feels especially amplified because Issa is thriving and we've seen Issa at various stages in life. As we root for her, we'd expect her bestie to as well. But here's where the writers get it right. As people grow, that doesn't mean those closest to us do. And they've set us up for a harsh look at what many of us have learned about friendships- some are forever and some are for a season.
In the end, Andrew comforts Molly. He makes her feel better about the incident with his brother and sheds some perspective on Nathan's mental health. We can't help but realize that it thrusts Molly into action. Molly takes a moment to herself on the beach and makes an important phone call. She reaches out to her therapist and asks for an appointment. It's good to see Molly, a woman who is extremely intelligent and has access to her emotions, take a step back, and acknowledge that she needs help. Now to see what she does with it!
Here's a peek of the next episode!