Insecure Season 4 Episode 5: "Lowkey Movin' On"
|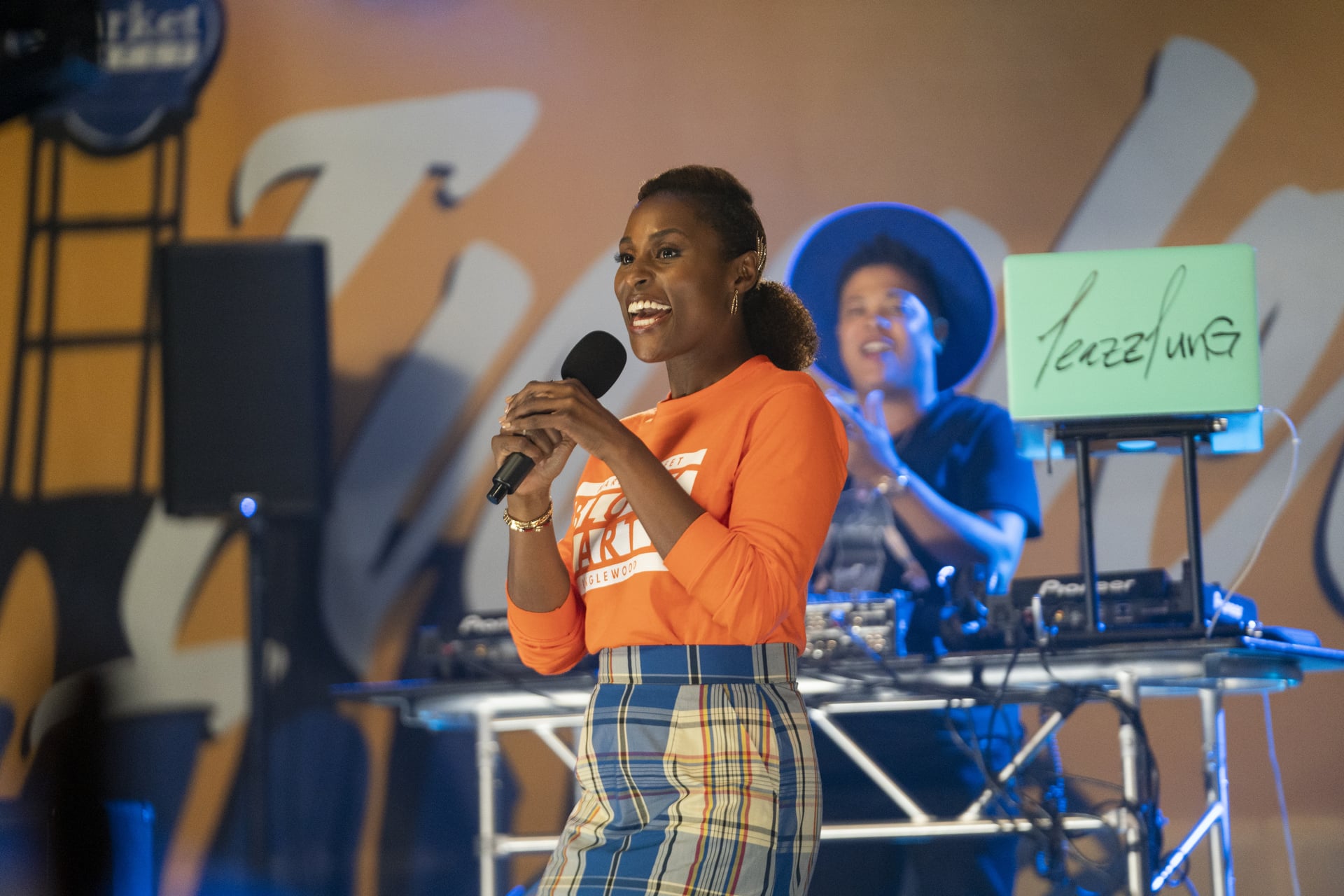 It is here! The day has arrived! Issa's big day of the Market Street Block Party has finally come and how will she handle the pressure? This is a pretty big project to throw together. It all came from a little idea at a music festival and now she's ready to see everything come to fruition…but will it?  She lost her headliner after putting the final touches on the flyers Molly (Yvonne Orli) was hesitant to get Andrew's (Alexander Hodge) help when Issa asked and honestly, I get it.  Molly is finally in a steady relationship with a great guy and asking him for a favor for a friend feels like it could mess it all up. It doesn't mean it would, but it feels like it and that's enough for Molly to say she wants her relationship to be separate from this event and favors. Issa still needs a headliner though and then she bumps into Nathan (Kendrick Sampson) who knows Andrew and helped develop this idea in the first place AND can ask for the favor himself. Honestly, I get both parts of this one. I wholly get Molly not wanting to put pressure on her new relationship but Issa also needs to make this work for herself and save the event and this is a relatively easy fix even if it is behind your friend's back.  It's a tough situation made all the worse by the fact that they won't talk it out.
Molly isn't even sure about going, though decides to be a supportive friend. Even Issa is surprised she showed. Molly answers that she's her best friend, of course, she's there. But the tension is about ready to spill all the way all over this event. Turns out part of Molly's frustration is added that she won a big case and when she invited Issa out to celebrate, Issa bailed and didn't show.  Yeah, I'd be annoyed too. But she's being a bigger person and supporting her friend anyway. But hey, lets' throw more awkward on the party when Condola (Christina Elmore) arrives to check on vendors. She kinda bailed on Issa and though it hadn't been stated in the last episode, I think we all know why….Lawrence (Jay Ellis) is no longer in the picture for her and it's awkward to be around another one of his exes. Though if anyone can commiserate it's Issa, after what she and Lawrence went through. I was curious to see that he didn't make an appearance. After the show teased the idea of their history being too much to let go, I wondered if he would show up to support her at the event. He did not…
In other news that makes this episode all the more amazing, Kelli (Natasha Rothwell) got herself a new snack though he's not the brightest bulb. Kelli accidentally put on a British accent and now she's gotta commit. Honestly, sounds like something that would happen to me but also I think has happened to me.  And Tiff (Amanda Seales) and Derek (Wade Allain-Marcus) get a moment out away from the baby. Though less for Derek as he runs home to deal with an unhappy baby (that exchange over the phone was priceless) but he lets Tiff have a little more fun.  Motherhood might be taking a bit of a toll and I'm wondering after ceasing breastfeeding if Tiff is feeling the post-partum blues.  Don't worry, Tiff.  You'll be a great mom.  If you can make it out alive…Molly finds out about Andrew's favor and confronts Issa at the event.  Not great timing, but everything is boiling over and she snaps.  Boy, does she snap! Never expected Molly to get so hostile so fast.  Someone else pulled the gun though and now it's time to scatter! Looking forward to what happens next, especially since Issa is gonna need a new project.
And we're going to need a Wine Down and a Promo on the way out.