In Response to Devastating Pandemic, HBO Makes Select Programming Free to All
|
Unfortunately, this is an extremely stressful time to be alive. Maybe HBO will give our fraught current events the Chernobyl treatment someday, but that's little comfort now what with the pandemic that's sweeping across the world. We are out of toilet paper, there are volatile germs in the air, an economic recession may very well be on the way, and that's just the tip of the iceberg for many who are facing the loss of vital jobs and social interaction. Are you starting to go a little stir-crazy in self-isolation? Have your children exhausted Netflix's offerings? Fear not. HBO doesn't want you to have any excuses for gallivanting about in the great, coronavirus-ridden outdoors. That's why as of April 3rd, if you have access to the Internet and a device with a screen, you will be able to stream select programming from HBO's library free of charge. So, stay at home, sit back, and take your pick from the 39 shows and films at your disposal.
I have to admit, despite the old saying that urges us not to look a gift-horse in the mouth, I was initially skeptical of this offer. After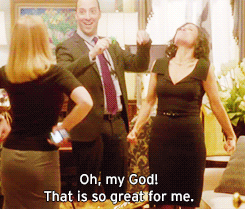 perusing the selection of content that HBO is offering, however, I was pleased to find several films, shows, and documentaries that I am legitimately interested in watching. I appreciate the thought that has clearly been put into curating a variety of content that is suitable for all ages. I'm not saying that having access to shows like The Wire, Veep, and The Sopranos in addition to films such as The Lego Movie 2: The Second Part and Pokémon Detective Pikachu is going to solve our problems. However, I can attest to the fact that a glass of wine in the evening accompanied by some choice cinematic distractions can go a long way towards making our chaotic reality a little more easy to endure right now.
HBO's decision is unprecedented in terms of the company's history.  Deadline.com reports that
This is the first time HBO has made this volume of streaming programming available outside of the paywall. As people hunker down and self-isolate during the viral crisis, content providers are moving to draw viewers in.
Given that an HBO Now subscription will cost you $14.99 a month, this is a generous gesture. HBO's plans for the production of future content have already been impacted by the coronavirus in a big way. With stalled shows and an uncertain economic future ahead, it would be easy for HBO to simply insist on billing the isolated and quarantined audiences that are flocking to their service. Instead, everyone, regardless of their ability to afford an HBO subscription, now gets the chance to take their mind off of things and catch up on some quality films and classic shows. No, you won't be able to watch trendy series like Westworld and Game of Thrones, but this is a great opportunity to broaden your horizons.
To take advantage of the free content offered by HBO, you need to make an HBO GO or HBO Now account. This can be done online or by downloading the appropriate app.  If you don't plan to pursue a traditional cable subscription with HBO, I suggest making an HBO Now account which will allow you to stream HBO's content digitally.
You can find the entire collection of content that HBO is allowing users to stream for free without a subscription here.
It is unclear how long HBO intends to make its content free to the public, so take advantage of this offer while you can.
The first thing that I'll be watching from HBO's free programming is the 2019 film, Blinded By the Light. What about you?
Let us know what you'll be watching in the comments below.