HBOWatch Movie Review: "Snatched"
|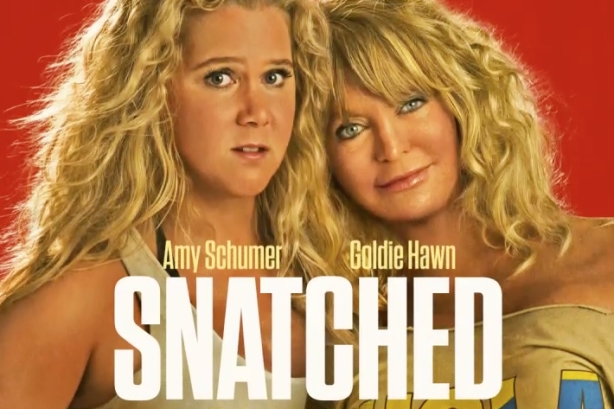 The comedy Snatched comes to the small screen this Saturday and if you're ready for an unlikely duo to offer crazy adventure and laughter, then Amy Schumer and Goldie Hawn will do the trick. The premise of the movie is simple: polar opposite daughter and mom take a vacation together and things go left—quickly! After losing her job and being dumped, and well with literally no one else to go with, Schumer and her mom hop on a plane to Ecuador (there's an exotic location if you're looking).
While we're used to Amy tackling comedic roles, it was refreshing to see Goldie shine in this movie. She does well keeping up with the comedic overtone and most times outshines Schumer along the way. The sto
ryline, though sometimes reaching and unrealistic, remained easy to follow, and predictable. I'll admit that I thought the previews would capture the funniest parts of the movie. But, I was pleasantly surprised to find that I was moved to laughter more so than not. Sure there are the over-dramatized parts: killings, kidnapping, escaping, but a great comedic offering was the relationship between a "friend" couple, Wanda Sykes (Ruth) and Joan Cusack (Barb). To be fair, they suggest their "friendship" is just that, a friendship' but we can read in between the lines and their escapades compliment those of Schumer and Hawn brilliantly. I totally loved every scene the couple appeared in and they proved to be funnier than the leading pair most times.
You can expect to see Amy take on a role that isn't too far removed from that of her last on-screen effort, Trainwreck. Goldie does a solid job matching her along the way, proving she can bring the funny, even when delivered a mildly funny script. I won't set the expectation that this is
the funniest movie you'll see in 2018. However, if you want to see two generations of comedic icons cross paths and do an okay job, then this will work. You won't walk away feeling like this was a waste of time. You'll laugh. You'll enjoy it for what it is and probably come across it again in a few months and say, oh, sure, I'll watch that again. If you're a fan of either ladies, I think you'll, if nothing more, feel good about watching them create magic together.
You can catch Snatched debuting this Saturday night (January 20) on HBO at 8:00pm. Check out a trailer for the movie below.