HBOWATCH MOVIE REVIEW: "BLOCKERS"
|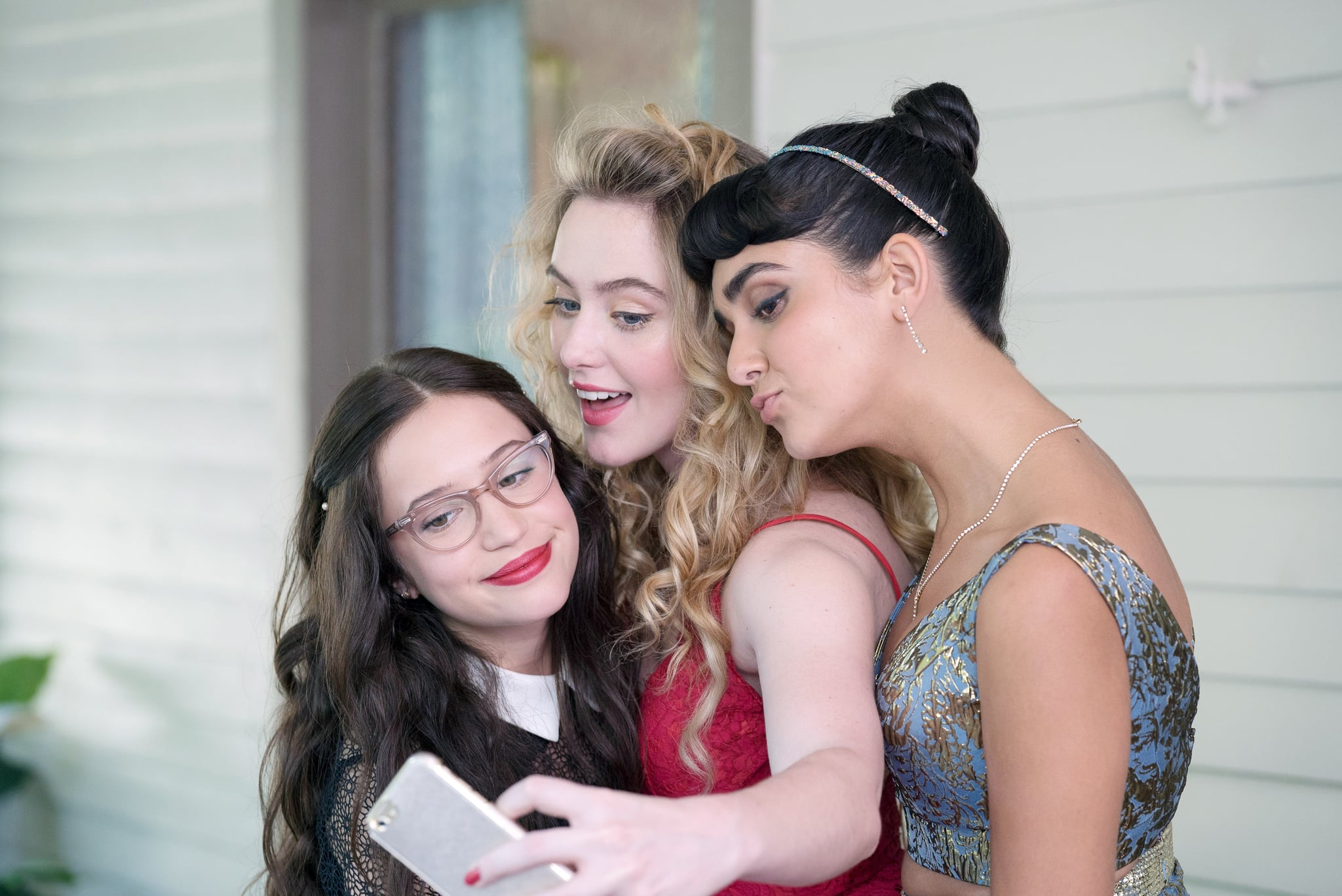 The HBO Saturday night movie is the comedy Blockers. This movie, in short, is a nice blend of modern-day technology crossing paths with parents who try and well, block their high school senior daughters from coming of age. The core of the movie plays on the idea that parents are "cock-blockers." The premise is neat and executed well. Three teenage girls Julie (Kathryn Newton), Kayla (Geraldine Viswanathan), and Sam (Gideon Adlon) battle their three oddly paired parents (pictured below) Mitchell (John Cena), Lisa (Leslie Mann), and Hunter (Ike Barinholtz), who try and stop their memorable final prom night experience.
Julie leads the group in their quest to lose their virginity. The parents discover this by mere accident. In an age where the cloud and all things apple are connected, Julie's iPad is connected to her iMessage and her mom, Lisa, hears the pinging of iMessage's and takes the daring chance of reading her daughter's messages. A host of emojis later, the three parents realize their daughters have entered a sex pact and by the end of the night will no longer be virgins.
What happens next is a host of hilarious quests to stop their kids at all cost. Not only is the attempt to decode emoji lingo on point, but their relentlessness is fitting. I really like that, even though some of the parent's decisions were ridiculous, at the core were parents who really wanted the best for their children. They entered an anal keg competition, a high-speed chase (which lands the car upside down) and broke into another parent's house. All bets were off- the mission had to be complete!
The girls did a good job of offering varying perspectives on sexual identity and choice. You had Julie who was genuinely ready for sex. It was so good to see this story-line because you were able to her mom, Lisa, go from overprotective to finding solid ground in knowing she reared a good daughter. Ultimately, she decides to have sex but takes the necessary precautions. Next up is Kayla;
the kid who jumps on the train to lose her V card only by happenstance. Again, realistic and relatable. In the end, she doesn't have sex but does some exploration of her own. The final friend Sam does not have sex because well, she comes out to her friends as a lesbian. Her friends and dad really tugged on my heartstrings here. She was showered with love, kindness, and support.
Even though the previews are hilarious and it's a comedy, at its core, there are a lot of great messages and opportunities for discussions. Whether you and the kids have a movie night in, or you're looking for something great to watch, you can't go wrong with Blockers. Check out the trailer below and tune in this Saturday, December 15 @ 8:00pm, for the HBO Movie of the week!