Try Max Now

HBO Sports and the hit barbershop talk show, "The Shop," came back with their season four premiere this month. On the episode were the show's creator and NBA powerhouse Lebron James, Jay-Z (Artist), Bad Bunny (Entertainer), Nneka Ogwumki (LA Sparks), Paul Rivera (CMO – The Springhill Company), and  Maverick Carter (CEO The Springhill Company).  Here were some of the highlights from the episode.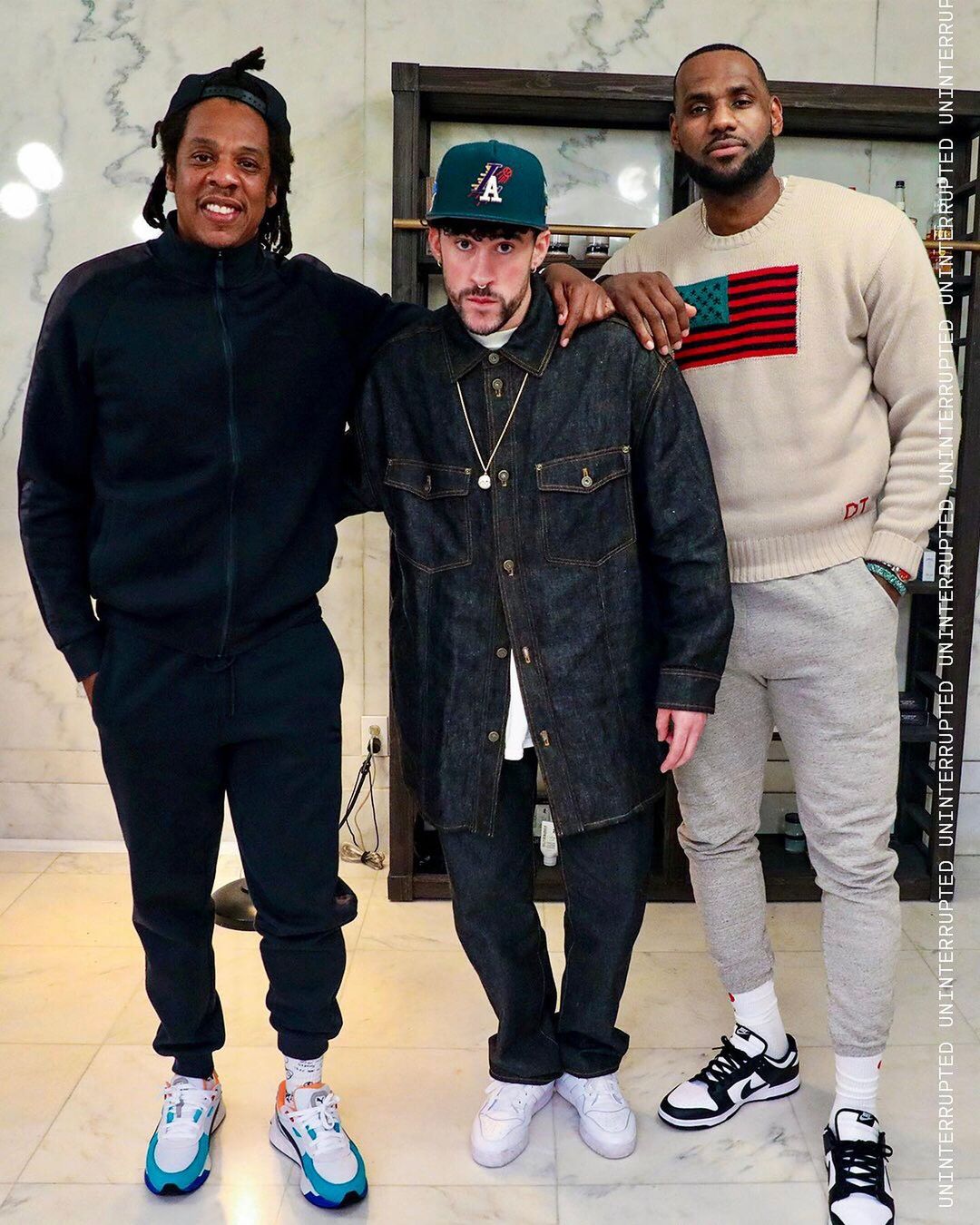 You're in a room with some of the best to ever do it and while there are plenty of lessons to be shared, this group started off by discussing confidence. Bad Bunny said he didn't have it when he was a kid, but he's been able to sit in it because of his platform. And I think that's the most important part to call out. Entertainers, at least those who are great at it, recognize and possess the ability to step into the necessary pieces in order to perform. That doesn't mean they're that way off-stage, but instead, they lean into those strengths that allow them to fully step into character.  Jay-Z continued by saying it's really all about taking chances and being fearless. Which, I totally agree with. If you want to be the best, you must recognize that confidence and talent go hand in hand. Jay-Z shared that he thought he'd be the next LL Cool J but his uncle quickly humbled him. And while he laughed it off, he didn't lean into the dismissal of his uncle. Instead, he celebrated the mindset. He knew he had the talent, the belief, the ambition, but what was equally important was his follow-through, the confidence, and his fearlessness.
Ogwumki talked about what it meant to join the Space Jam franchise; one, as a woman, but most importantly, as an athlete, providing a space and presence for the audience. Which is one of the things I really love about LeBron and this generation of athletes. Part of being an ally is recognizing the spaces people occupy and providing a platform and space for them to exist freely. Space Jam for so many of us was an important moment in our childhood, but now, a new generation gets to celebrate and build an affinity with their own modern-day heroes and sheroes. Maverick asked Jay-Z what it was like writing for Bugs Bunny in the first movie. Jay-Z paused and smiled in a way that allowed us if even for a moment, to see him relieve the joy he had. He continued by talking about the importance of capturing the essence of the people you write for. It's all about reverence. Respecting and being willing to use your pen not only for talent, but to ensure quality is delivered.
One of the other conversations that I really enjoyed was on age and growth. LeBron made a statement that he'd never be 100% on the court again. And in essence, he's right. I think Ogwumki summed it up so perfectly. At 20, you know how to get from A to B. And that journey almost seems like a one-way street. But as you grow, you know multiple ways to accomplish the same outcome, with more strategy, intention, and clarity. That's also important when you think about performers and athletes. Not many people can last as long as Jay-Z or LeBron, but with their success comes maturity, wisdom, and a knowledge base that can't be overlooked. "Growth is evolution"- LeBron
Jay shared that 4:44, his last album, is one that he doesn't listen to all the way through. He shared that it was not only scary, but that vulnerability allowed him an opportunity to heal in a way many Black men often don't get to. We wrapped the episode with Ogwumki asking what it's like being a dad to a little girl. Jay Z revealed that he learned how to swim because of having a daughter. LeBron shared that his two sons aren't the least bit phased by his fame, and how he's a little hurt that they aren't impressed, but knows that it's a part of parenthood. It's always good to hear these men share those intimate family details about the children we don't know personally but have an affinity for because of their parents and the ways in which we meet them on social media.

Cheers to another great episode! We will always look out for more on HBO!