Following on the heels of HBO's successful adaption of Stephen King's The Outsider this spring, HBO has begun to promote its newest horror offering which will debut later this year. HBO has yet to announce just when in August it plans for Lovecraft Country to premiere. But last week the broadcasting network dropped its first teaser for the upcoming show.
Check it out:
HBO doesn't hold back in this intense first look at its gripping new series. If horror, alternate history, and social commentary are your thing, Lovecraft Country may be for you. Lovecraft Country is based on the 2016 novel of the same name by Matt Ruff.  As its title suggests, like many of HBO's most popular series such as Watchmen,  Westworld, and Game of Thrones, the show's premise juxtaposes dark, fantastical elements with more grounded investigations of human nature and conflict. Deadline.com tells us:
Lovecraft Country follows Atticus Black as he joins up with his friend Letitia and his Uncle George to embark on a road trip across 1950s Jim Crow America in search of his missing father. This begins a struggle to survive and overcome both the racist terrors of white America and the terrifying monsters that could be ripped from a [H.P] Lovecraft paperback…. The goal is an anthological horror series that reclaims genre storytelling from the African-American perspective.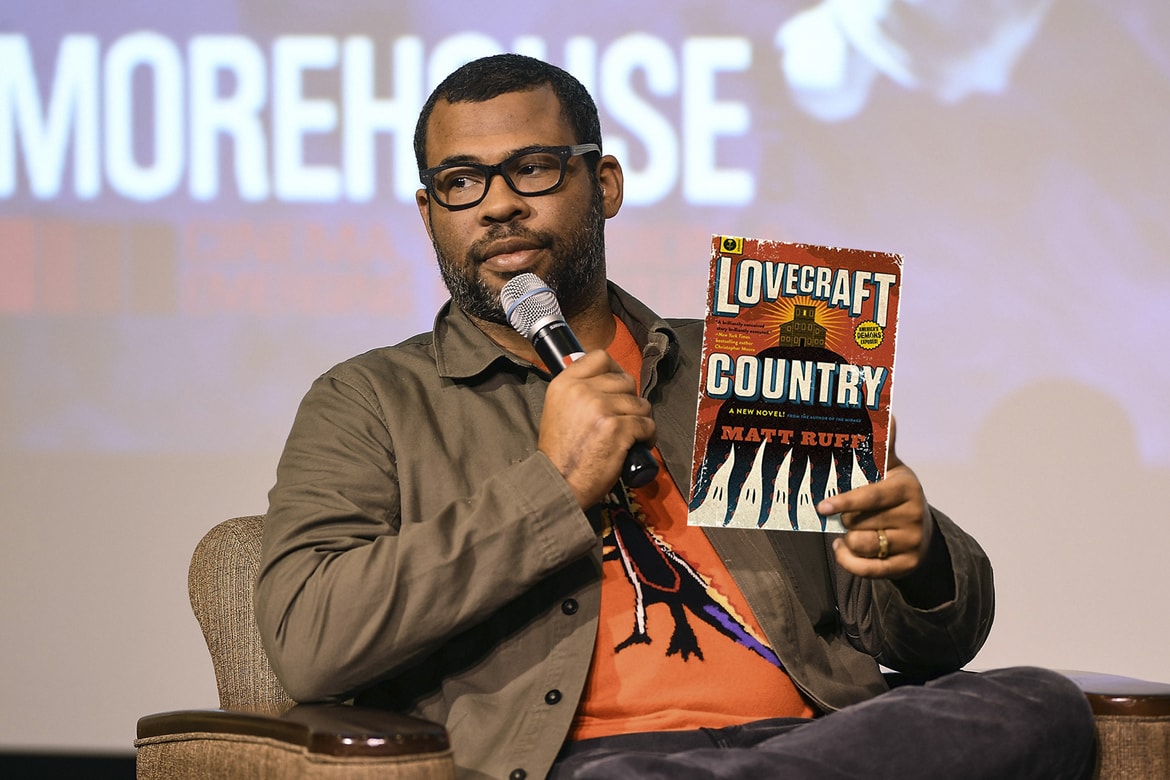 Sounds pretty promising, right? The show will star Jonathan Majors as Atticus Black and Jurnee Smollett-Bell as Letitia Dandridge. It also boasts a talented production team with J.J. Abrams and  Jordan Peele at the helm. The success of Peele's recent horror-films, Get Out and Us which creatively synthesize critiques of America's sordid history of racial inequality with more generic horror tropes makes him an excellent candidate to produce Lovecraft Country. Likewise, J.J. Abrams is well-suited for the eldritch horror of Lovecraft Country; his previous production credits include creature-features like Cloverfield and Star Trek Beyond. Abrams is also working on his own series for HBO entitled Demimonde so it looks like we'll be seeing quite a bit of his work in the months to come. Much of the series is written by Misha Green whose work on the 2017 series Underground won him acclaim.
If you're feeling tantalized by the teaser, HBO's latest "Coming Soon" promo has a little bit more footage from Lovecraft Country at 0:46:
https://www.youtube.com/watch?v=jsI4WwuTuPg
As August grows closer, we can expect to see more glimpses of this promising Southern Gothic horror series. Keep checking in with us for the latest updates on the many monsters of Lovecraft Country.
Will you be tuning in to watch Lovecraft Country in August? Have you read the book that inspired the upcoming HBO show? Let us know in the comments below.