George R.R. Martin's "Fevre Dream" Would Be An Excellent HBO Limited Series
|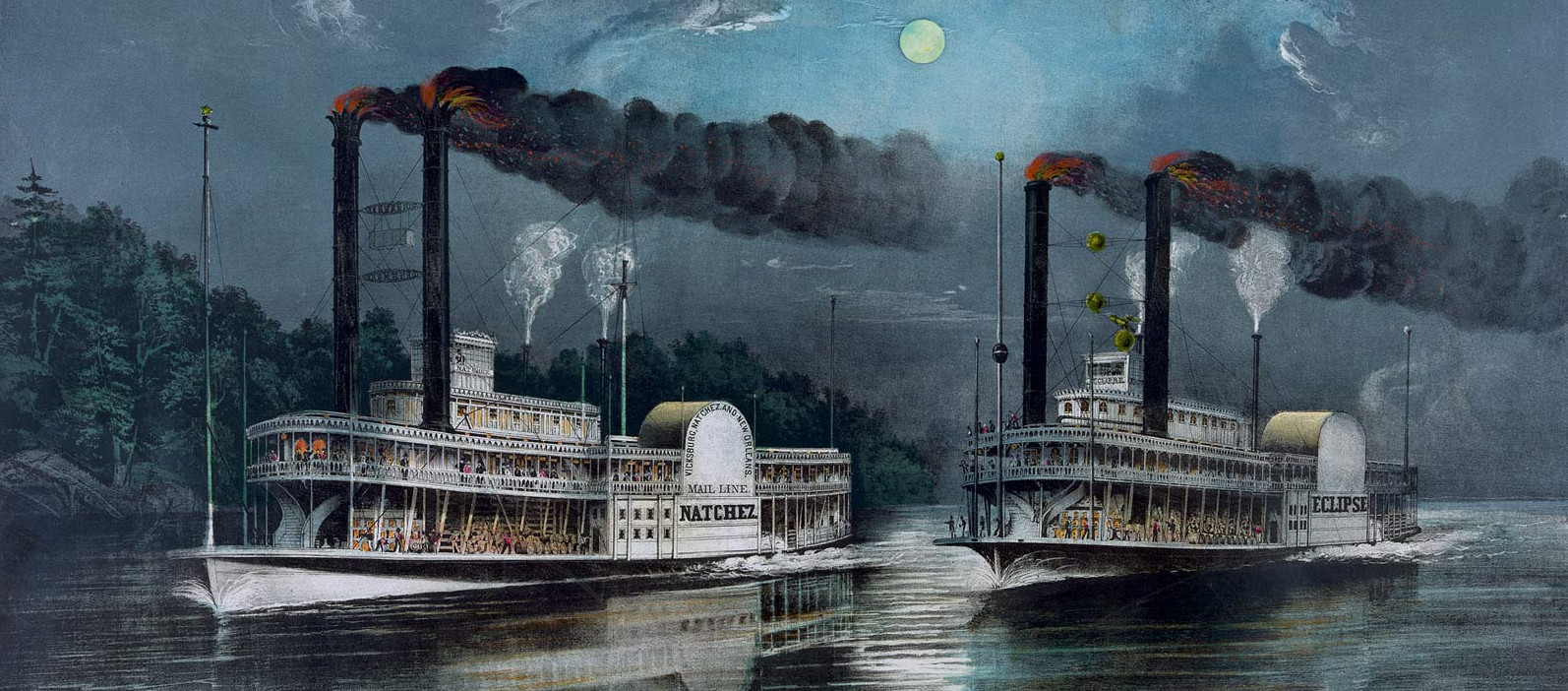 Last summer, I watched the final episode of Game of Thrones in my humid Iowa apartment before quickly absconding to a family farm in rural Illinois where the flooding Mississippi river was ruthlessly rushing into towns and highways. That summer was imbued with a sense of eerie powerlessness that is an often discounted but very present element of the American Midwest. Similarly inspired by the terrifying potential of Iowa and its adjacent rivers, author George R.R. Martin, who is best known for his A Song of Ice and Fire series and its subsequent HBO adaptation, penned a vampire novel entitled Fevre Dream long before A Game of Thrones hit the shelves. In the heart of its geographic setting, I re-read Fevre Dream. Immediately, I was impressed with its potential for an HBO adaptation.
Martin's 1982 novel boasts steamboats, vampires, vampire hunters, and a heady mix of fresh blood and river water. Like A Game of Thrones, Fevre Dream weaves historical fact with fantastical fiction in a sophisticated and delightful manner. Fevre Dream also has well-wrought, conflicted characters, social commentary, and enough violence to sate the most bloodthirsty of audiences. Unlike Martin's ambitious fantasy series, however, Fevre Dream is a fast-paced 460 pages with a satisfying ending. Fevre Dream's relative brevity makes it manageable to adapt to the small screen. Its grounded, Civil War-era setting would cost HBO far less than it did to produce a season of Game of Thrones.
Would George R.R. Martin approve of such an adaptation? In 2018, he told The New York Times 
I think the one I'd most like to see would be my historical horror novel, "Fevre Dream," that came out, a vampire novel set on the Mississippi River in the antebellum period. That was probably my best known book before "Game of Thrones." And I think it's one of my best. I'd love to see that one made.
Thanks to Game of Thrones' success, HBO already has a built-in audience for a limited series adaptation of George R.R. Martin's horror novel. With its human character pitted against inhuman, horrifically powerful forces of evil, an HBO adaptation of Fevre Dream would include many of the elements that fans found compelling about Game of Thrones while avoiding the redundant pitfalls that threaten HBO's upcoming GOT spin-off show. Fevre Dream's atmospheric take on historical horror, combined with Martin's ongoing working relationship with HBO makes it a worthy successor to series like The Outsider.
Watch George R.R. Martin discuss the vampires of Fevre Dream below:
Have you read Fevre Dream? What other horror novels should HBO adapt?