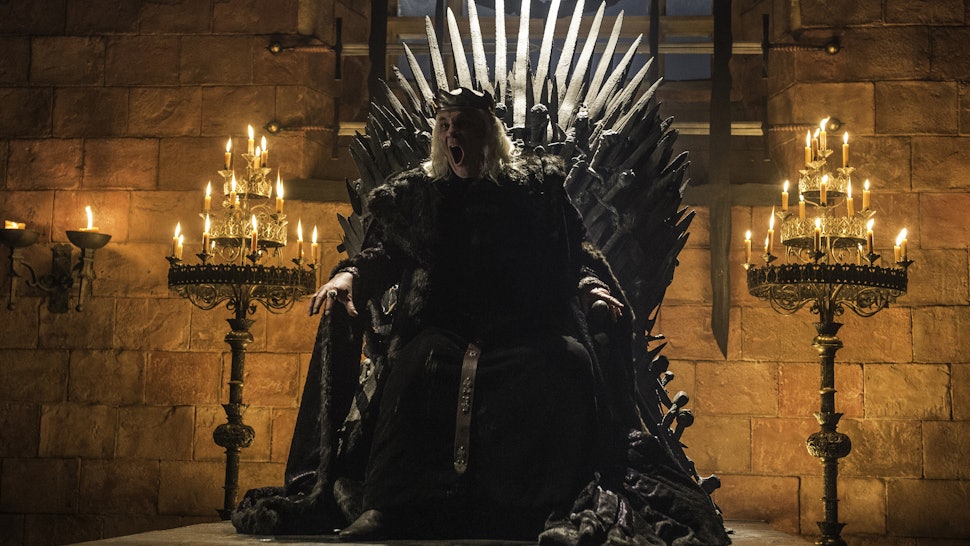 With Game of Thrones over once and for all, April just won't be the same this year. But fans pining for Westeros can take heart– the land of long winters and flying reptiles is set to return to HBO's airwaves in the near future.
In a recent interview with Deadline.com, Casey Bloys, HBO's President of Programming, promised that the GOT spin-off series House of the Dragon  will most likely premiere "sometime in 2022." Two years may seem like a long wait to get your Westeros fix, but it's a fairly quick turnaround for a show with so much riding on its scaly shoulders.
Fans of Game of Thrones are no strangers to long waits. GoT took a year-long hiatus in-between Season Seven and the premiere of its final Season Eight, and most people managed to survive the delay. Now is a great time for fans to check out the inspiration for the upcoming HBO show about Daenerys Targaryen's forefathers. Written in the style of an unreliable historical text, Fire & Blood by George R.R. Martin is an engaging supplement to the author's unfinished A Song of Ice and Fire series and a treat for Targaryen loyalists everywhere.
What about that other GOT spin-off show, Bloodmoon, that we heard so much about? At least for now, there are no plans to pursue its development according to Bloys. Deadline tells us:
"For me for right now, I think getting House of the Dragon on the air will be the number one priority," Bloys said. "There are no other blinking green lights or anything like that. Sometime down the road who knows, but there are no immediate plans. We are all focusing on House of the Dragon."
Like House of the Dragon, Bloodmoon was also set in Westeros' past, taking place long before the events of Game of Thrones.  It would have highlighted the origins of the White Walkers and the early exploits of the Starks.
Will House of the Dragon captivate audiences in the same way that Game of Thrones did? Is this show directed at established GoT fans or those who have never watched the original series? Does a prequel series hold much appeal for the latter demographic? Only time will tell.
I have my doubts about the success of a prequel series that will focus so heavily on one noble House. Game of Thrones' appeal lay in its high stakes and diversity of characters. Given our knowledge of the future of Westeros and the Targaryen dynasty from Game of Thrones, the stakes just don't seem as high in a prequel series. Moreover, while Daenerys was an undeniably popular (and later polarizing) character, will her popularity be enough to draw audiences in to see her ancestors fight amongst themselves?
As someone who was never particularly taken with either the Targaryens or the Starks, I struggle to muster up much enthusiasm for a narrative so hyper-focused on Westeros' dragon-riding elite. Then again, a 2022 premiere date gives HBO some time to win me over.
Are you excited or cautious about the upcoming House of the Dragon? Let us know in the comments section!