"Game of Thrones" Season 8 To Premiere in Early 2019!
|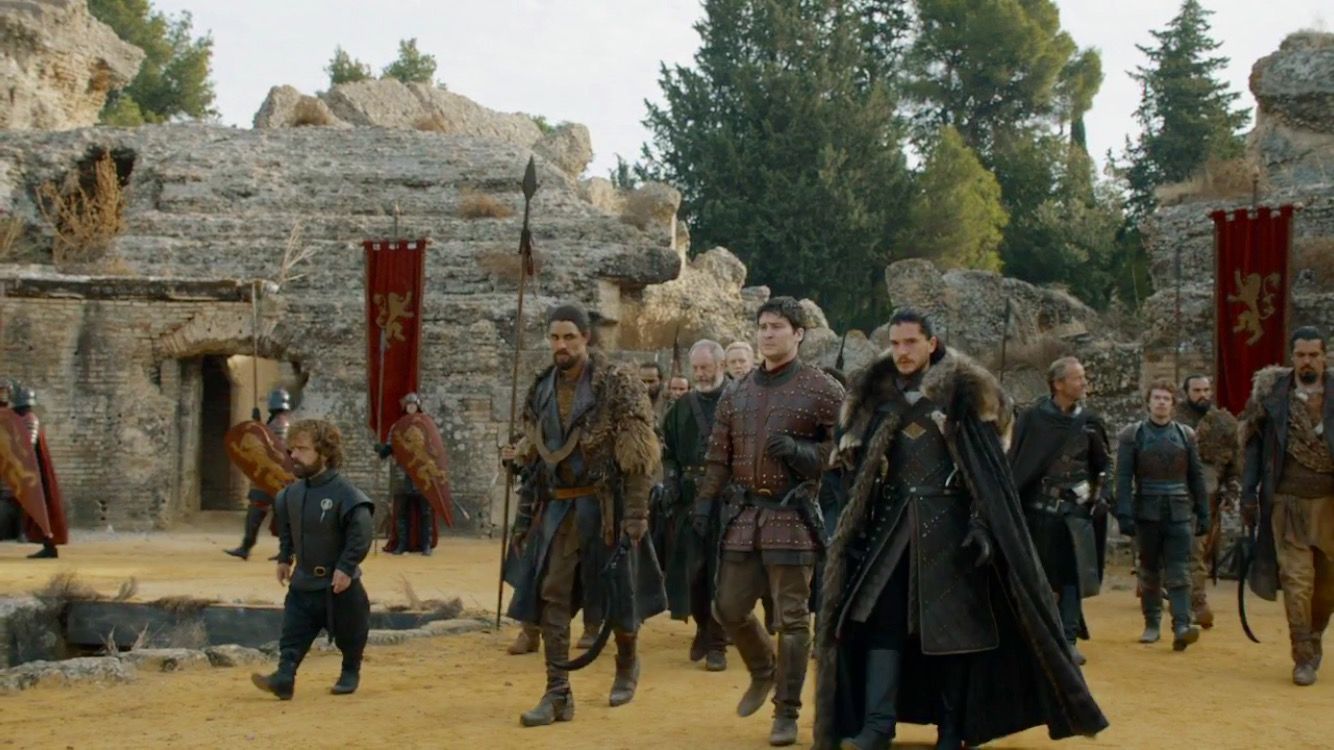 Time to start dreaming of Spring! The good news: we finally know the general time period around which we can expect a Game of Thrones premiere date. The bad news: we still don't have a month or day that we can mark on our calendars.
From what I've seen, the Game of Thrones fan-base has been far more patient than I expected when HBO first announced that their hit series would be taking a year long hiatus before its final season. That being said, everyone is starting to get a little antsy what with it having been more than a year now since any White Walkers graced our screens. Though we know that Thrones has finally completed the arduous endeavor of filming Season Eight, HBO has kept an impressively tight lid on any news regarding the contents of the much anticipated season itself.
Most fans were hoping for some tidbits on the upcoming season, if not the release of a trailer or the announcement of a premiere date, at this years Comic-Con where Thrones has traditionally had a strong presence. However in a rather unprecedented move, Game of Thrones did not have any programming at the event this year. Fortunately for us, HBO's very own Casey Bloys recently announced at a Television Critics Association press tour that we can expect Game of Thrones Season Eight to air in the "first half" of 2019!
This is a great development for those of us, such as myself, who are not only impatient to dive back into the final stages of the sweeping saga that is Game of Thrones, but who  also really didn't like the show's break from its "traditional" April premiere date in 2017 (it's hard to take the threat of an apocalyptic winter seriously when you are sweating through your House Greyjoy shirt every Sunday night). Of course, Bloys didn't say the show would premiere in April, but such a time-frame seems likely, not only for old time's sake, but because an April release date is desirable for HBO so that the season can be eligible for the 2019 Emmys. The other good news is that with GOT confirmed for early 2019, we can start to look forward to teasers and trailers for the new season some time in the late Fall or early Winter of this year.
At the same event, Bloys also corrected some misinformation surrounding HBO's upcoming Game of Thrones prequel series. Bloys said any rumors that the pilot would begin filming in October were incorrect, citing the small matter of the show still needing a director, not to mention a cast. According to Bloys, the yet unnamed prequel series will film its pilot in early 2019.
When do you predict GOT will premiere? Leave us a comment so you can come back and say "I told you so," in a few months.