Game of Thrones Season 8 May Not Premiere Spring 2019
|
Game of Thrones fans are a little huffy after the show's visual effects supervisor, Joe Bauer recently let slip in an interview with The Huffington Post that the much anticipated final season of GOT may not premiere next Spring, directly conflicting with previous announcements that the show would return in early 2019.
The good news is, given the amount of times that we have suffered through conflicting and later retracted reports of GOT's final premiere date, no one should despair of watching Game of Thrones this April, just yet. The denizens of Westeros have a handy expression, "Words are wind," which is fun to throw around when Stannis Baratheon says he will take the Iron Throne, or George R.R. Martin assures us that The Winds of Winter will be released in just a few more months….or we hear another rumor about the premiere date of Game of Thrones' final season. I have a feeling I will be writing another article quite shortly in which a completely different claim is made regarding GOT's 2019 debut.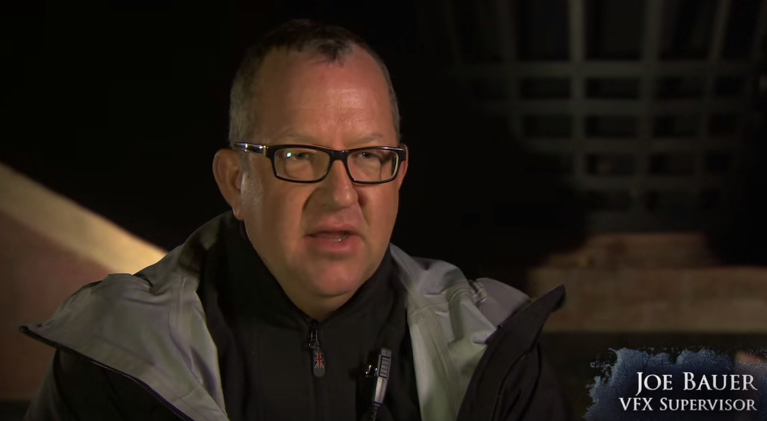 With little news regarding the show's final season itself, 2018 has been a whirlwind of attempts to nail down just when Game of Thrones will arrive next year. Maisie Williams (Arya Stark) hinted at an April premiere date early this Spring, spawning a wild rush of excitement until she recanted a few weeks later. Then, this summer, HBO's programming president, Casey Bloys, sparked quite a bit of celebration when he declared that Game of Thrones would premiere in early 2019. Being the programming president speaking in an official capacity, it seemed reasonable to assume Bloys knew what he was talking about, but a month later, his claim has been put into question, and no one is too happy about it. Game of Thrones fans can appreciate unreliable, and conflicting narrators in their fiction, but it's undeniable that this is getting a little tiring.
Nevertheless, this entire news-story is being blown out of proportion, in my opinion. Bauer never told The Huffington Post that Game of Thrones would not premiere in early 2019. Rather, Huffpost wrote a headline around his response to an interview question about the Emmys, in which he states:
"In two years we'll be eligible for the Season 8 work, which we're just beginning now."
The Huffington Post takes Bauer's implication that Thrones will not qualify for the 2019 Emmys to mean that the show will premiere later in the year.
While this is a logical conclusion, it is important to note that Bauer never actually comments on the show's premiere date. Bauer does, however, claim that he plans to work on Game of Thrones' visuals until May  2019. If this is true, it obviously means we cannot expect a finished product until June at the latest. That being said, Game of Thrones' actors, directors, and producers have not had any qualms about lying to the public before when it came to information about the show's progress or plans. Until Bloys addresses Bauer's comments, or May 2019 comes and goes, I think it's reasonable not to take Bauer's words without a healthy dose of salt (and bread, if you're hoping to invoke guest right in the home of a friendly HBO subscriber). As long as we do not have an exact, and officially endorsed premiere date, we just have to accept that a lot of the information we are getting is subject to change or just blatantly false.
On a happier note, Bauer also shared some praise for the final season with The Huffington Post:
"I thought it was really brave," Bauer said of the ending of the series. "I thought it'd be interesting to see. It's very true to what 'Thrones' is, and knowing how it ends, I don't actually see how it could end any other way."
Bauer also said in the same interview that the pilot for HBO's Game of Thrones spin-off show will begin filming next February. Exciting!
With Monday being the one year anniversary of the airing of Game of Thrones' most recent finale, it's easy to understand why fans are getting antsy, and the proposal of a later than anticipated premiere date can be frustrating. Hopefully, we will have a definitive answer to our questions soon, in the form of an official and exact date, and perhaps even a teaser trailer.
Keep checking in with us for the latest Game of Thrones news.
(Source: The Huffington Post)