Game of Thrones News Roundup: Stars Engaged, Season 8 News, and Spin-off Hints
|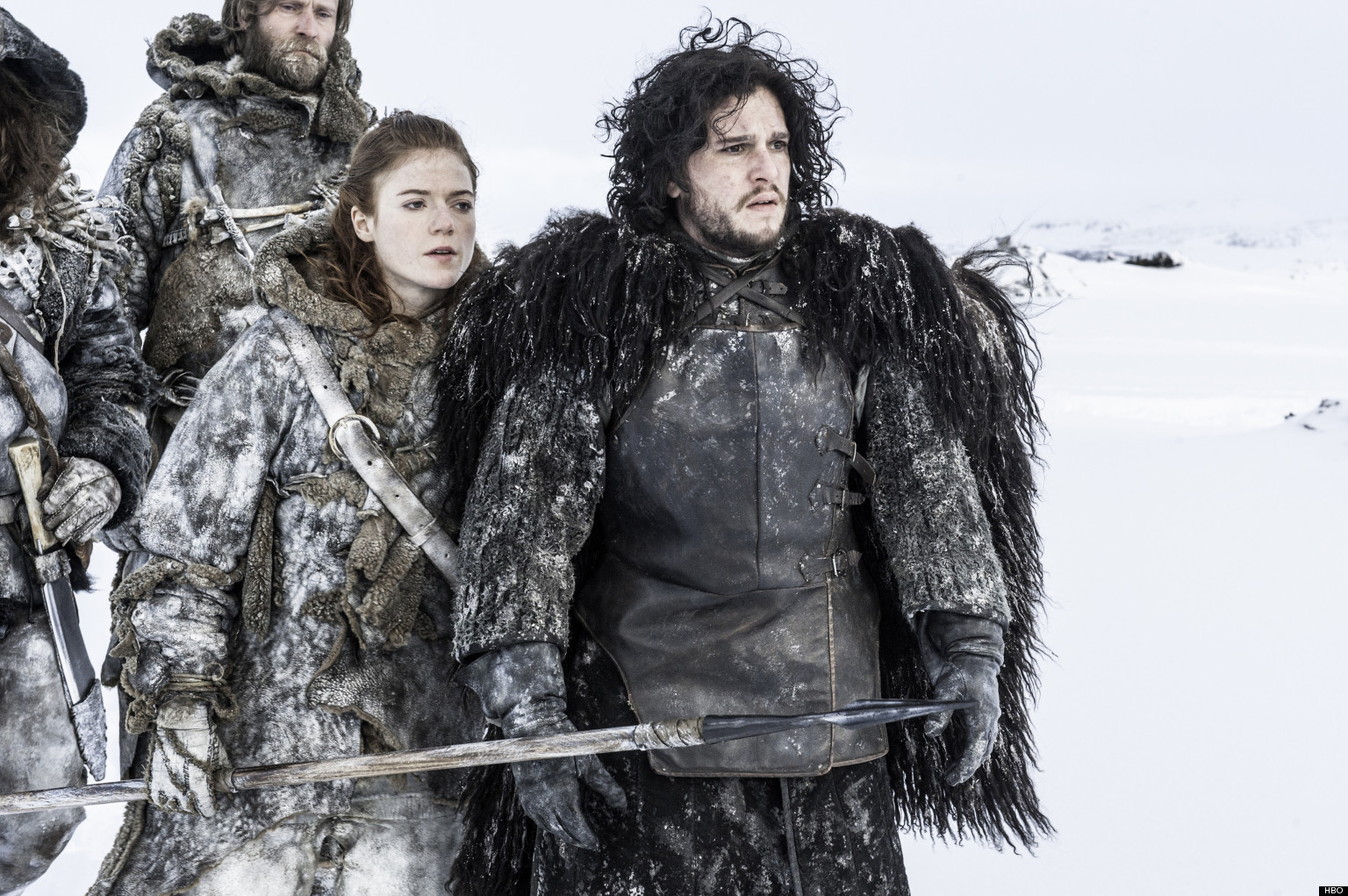 The weather is getting cooler…winter is coming…and Season Six of Game of Thrones which aired this July seems farther and farther away. Most of us have stowed our swords and gotten out our sweaters (or Ikea-rug cloaks if you're into that) and found something else to do on Sunday nights.  However, even though HBO hasn't started filming Season Seven, yet, there's lots of news to stay on top of, if you're a Thrones fan!
1) Kit Harington and Rose Leslie are Engaged!
Rumors have been going around for months now, that the two Game of Thrones stars who met on set in 2012, and warmed hearts with their fictional romance were in actuality engaged, but the couple confirmed it earlier this week when they posted an engagement announcement in the Times. Leslie left the show after her character was killed off, but Harington continues his role as one of the  leading stars of the series, Jon Snow, who has moved on from mourning Leslie's character, the wildling Ygritte, to courting the charismatic Targaryen Queen, Daenerys. While Kit and Rose have kept their relationship mostly under wraps, its incredibly heartwarming that Game of Thrones brought them together, and they certainly have a great deal of chemistry on-screen. Let us hope that they have a murder-free wedding!
2) Season 8 Directors Revealed!
Earlier this week, we got a full list of who will be directing the final episodes of Game of Thrones. According to Entertainment Weekly, Miguel Sapochnik, who has been responsible for the riveting "Battle of the Bastards," will return, in addition to David Nutter, who directed the equally memorable episode "The Rains of Castamere." Both directors have won Emmy's for their work with Game of Thrones. Directing the final episode will be the show's creators, D.B. Weiss, and David Benioff, who will no doubt end the show they have nurtured for over seven years on a high note. It looks like Game of Thrones is in good hands!
3) Season 8 Budget Revealed!
It takes a lot of money to have dragons and White Walkers and incredible actors, and HBO is not skimping on Game of Thrones' final season. A recent feature by Variety let slip that HBO will spend 15 million dollars for each episode of Season 8. Perhaps that explains why this will be the shortest season yet, at only six episodes! It's definitely an increase in budget from past years, and a sign that we can continue to expect the high production value that makes the show so immersive.
4) One of The Game of Thrones Spin-offs Could Be About the Targaryens
It's no secret that HBO is working on five Game of Thrones spin-offs, one of which we are likely to see in the near future after GoT ends. Recently, George R.R. Martin discussed one he seemed particularly excited about on his blog. Martin wrote that he was pleased that Bryan Cogman, who has been involved with Game of Thrones since the beginning, will be writing it, and added that he would be heavily involved himself. Martin went on:
I can say that, like the other pilots, it will be a prequel rather than sequel, a successor rather than a spinoff. Bryan's series will be an adaptation, and one that will thrill most fans of the books, I think, set during a very exciting period of Westerosi history. And I'll be working with him every step of the way; we're going to be co-creating the show.
This is certainly exciting news, especially for book-reading fans of Westeros, many of whom speculate this show might focus on the Targaryens, given Martin's heavy emphasis on their past in his published work.It's good to know we have more to look forward to, even after Game of Thrones ends.
It's been a busy week in the world of Game of Thrones! What news are you most excited about?