Game of Thrones News Round-Up: Box-sets, Concerts, and Other Diversions
|
Today marks 259 days since Game of Thrones last graced our screens, and to be honest, it seems most people are dealing with the show's extended leave of absence fairly well. When HBO announced that Thrones would not air a season in 2018,  instead returning for its final season in 2019, I was curious to see if almost six months after that announcement, there would be a marked dip in interest for the show, or an enormous amount of backlash from the fans regarding the wait. That being said, from where I sit at least, the Game of Thrones fan community seems stronger than ever, and everyone seems to have been fairly reasonable and understanding of the delay– this is certainly old hat for those of us who are waiting on "The Winds of Winter" (and something tells me that wait will continue long after Game of Thrones Season Eight has come and gone).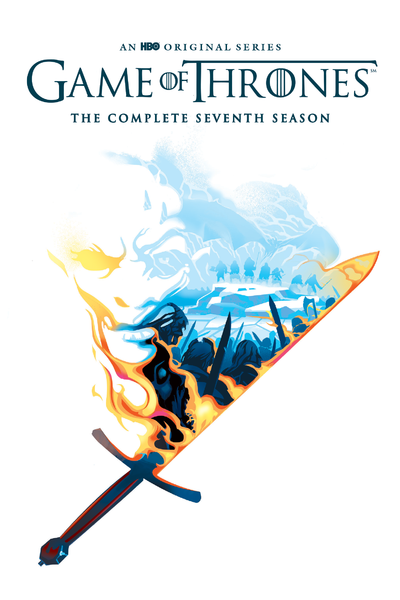 For those of you who want to spend the summer re-watching Game of Thrones, good news! New limited edition box-sets of past seasons go on sale starting June 4th. These are especially desirable collectibles because each season boasts lovely art by Robert Ball, the artist behind Game of Thrones' "Beautiful Death," posters, who has illustrated an important object and event from each season for the box-sets.
Meanwhile, Game of Thrones has multiple nominations for the upcoming MTV Movie and TV Awards– Season Seven is up for "Best Show," and Maisie Williams is up for "Best Performance in A Show," for her portrayal of Arya Stark, while Emilia Clarke is up against the likes of "Wonder Woman's" Gal Gadot, and "Star Wars'" Daisy Ridley for "Best Hero."
Emilia Clarke herself joined the "Star Wars'" universe this month with the release of "Solo: A Star Wars Story," where she plays the character of Qi'ra. Clarke took some time off from filming Thrones to attend the film's premiere, where she was very tight lipped about the upcoming season of Game of Thrones, although she did suggest that her co-star Kit Harington (Jon Snow) would make a lovely young Luke Skywalker in her opinion. I'm not seeing it, but with the show's writers, D.B. Weiss and David Benioff set to write a "Star Wars," movie, anything is possible.
Clarke was not the only Game of Thrones actor to interact with extraterrestrials this week. We got our first glimpse of Alfie Allen (Theon Greyjoy) in a teaser trailer for the upcoming "Predator" movie which will premiere this fall. Directed by Shane Black, this film reboots the 1980's horror franchise by throwing a murderous, dare I say "predatory" alien or two into suburbia– should be fun.
Earlier this month, composer Ramin Djawadi kicked off the European leg of the Game of Thrones Live Concert Experience which will go until June, visiting over 20 locations, before starting its North American leg in September, where it will make 25 stops before wrapping up in October. It's an experience that definitely looks like a treat if you can make it.
How are you passing the time as you wait for Game of Thrones? Comment below, and remember to keep checking in with us for the latest Thrones news!