Game of Thrones – Casting, Directors and 'The Winds of Winter'
|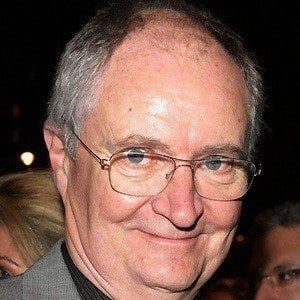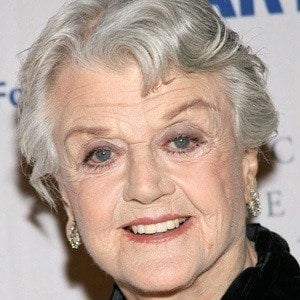 Earlier reports that claimed acting veteran Angela Lansbury was set to make an appearance in the seventh series of HBO's Game of Thrones have been dismissed. However fellow experienced and highly regarded actor Jim Broadbent is still in line to play an as yet unknown role in season seven of the hit fantasy show.
German news site Bild originally claimed that actress Lansbury was " …to play a guest role in two episodes", but Lansbury, best known for her roles in Murder, She Wrote and adventure film Bedknobs and Broomsticks, looks like she isn't heading for Westeros after all. Entertainment Weekly have quashed the widely spread rumor by stating "It's been widely reported Lansbury might appear in season 7 of HBO's Game of Thrones. This is not accurate, the actress' team told EW on Wednesday". HBO have not made comment on the matter, meaning the potential casting of Angela Lansbury remains speculative.
Game of Thrones has already acquired the acting services of Jim Broadbent, known for roles in hit films such as Cloud Atlas and the Harry Potter series, as well TV ventures such as War and Peace. At present details about Broadbent's role in season seven have largely been kept secret, but according to Entertainment Weekly, the role is "significant". Many fans are carrying out detective-like work in theorizing who Jim Broadbent might be playing in the forthcoming season.
Whilst the talk surrounding new cast additions and their roles that's circling the internet continues, the directors for the shorter then usual season seven have been announced. There are some big names included, with directors such as Alan Taylor (Thor: The Dark World, Terminator: Genisys), Jeremy Podeswa (Boardwalk Empire) and Mark Mylod (Entourage) set to direct episodes in season seven, all having had previous directorial credits on the show. Though some may be disappointed that previous directors Miguel Sapochnik (Battle of the Bastards, The Winds of Winter) and David Nutter (The Rains of Castamere, Mother's Mercy) will not be directing episodes for the next season.
Further news about the highly anticipated penultimate season of Game of Thrones is expected now that filming has begun. And there is already fan interest and theories as to what the filming locations  (Including Northern Ireland, Iceland, and certain Spanish beaches) reveal about the plots for the seventh season, especially those concerning Queen Daenery's determined path towards Westeros and Jon Snow's newfound Northern Kingship.
Although perhaps more will be unraveled with the rumored release of the long awaited The Winds of Winter, as it is hoped the next installment in the A Song of Ice and Fire book series will soon be in our hands. There is some hopeful news regarding the book's pending arrival, Amazon.fr may have prematurely revealed the release date of The Winds of Winter, the site showing the release date as March 9th, 2017. Contrary to internet reports, the release date for the next installment has not yet been officially confirmed. As with the Angela Lansbury speculation, the sensation and hysteria behind potential news must be handled with a degree of skepticism until official confirmation is given by the appropriate bodies.
The publishers behind 'The Winds of Winter' Random House, have doused the flames of anticipation and excitement towards a sooner rather than later release. They maintain that official confirmation will be released when appropriate, but it seems patience is needed before George R.R Martin's latest addition in his 'A Song of Ice and Fire' saga hits the shelves.
What role do you think Jim Broadbent will play? What do you make of the latest Game of Thrones news? And what are your hopes for the upcoming season?
Game of Thrones is currently filming for season seven, that will premier in the Summer of 2017.