Try Max Now

We've arrived at the stunning conclusion to the premiere season of Euphoria, and although we know a season two will be in the works, it'll also be a heck of a wait until then. So let's break down the last episode of the season and see what went down! We left off with Rue (Zendaya) now hospitalized for a kidney infection. Otherwise known as when you gotta pee, go pee or suffer the wrath. Jules (Hunter Schafer) goes to visit and Rue acknowledges the combination of depression, mania, and Jules going on vacay to the city wasn't great for her. Jules comes clean about her dalliance with Anna and you can tell it kinda crushes Rue. But it's time for winter formal and who can focus on past hook-ups when there is new drama to unleash?
Maddy (Alexa Demie) and Nate (Jacob Elordi) are over again. Nate's sexual interests don't lie well with Maddy anymore and an ensuing fight during attempted sexual contact finishes it. Though Maddy slips away with something interesting… These two kids are clearly not good for each other, what with Maddy being snarky and Nate being a violent, aggressive psychopath. He even gets into a beef with his dad and it is frankly terrifying. All their friends may be convinced the twisted pair will end up together, but I think it's done for good now.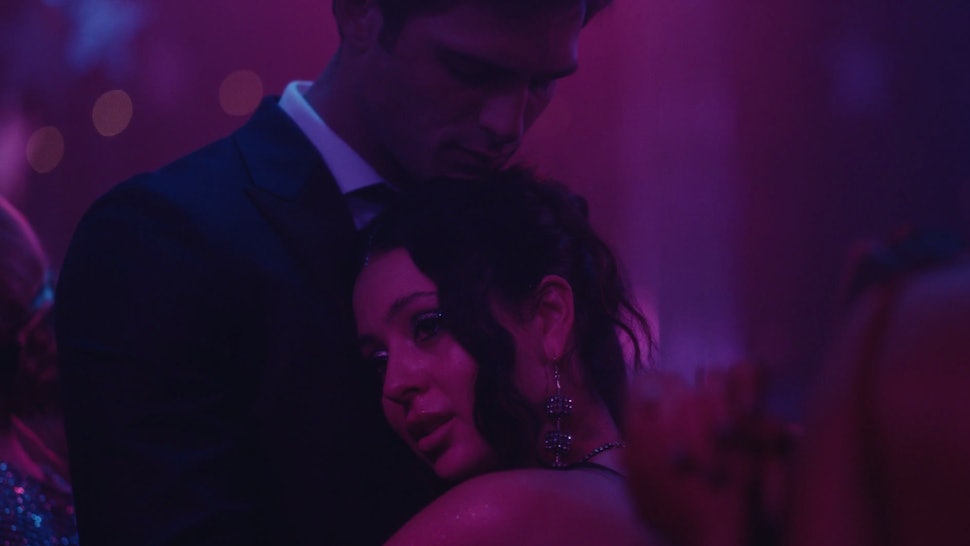 Fez (Angus Cloud) is trying to fix himself after getting raided. The time-bending in this episode made it kind of hard to understand the clear series of events. It jumped around a bit and most of it made sense, but it also left a jumbled feeling in me too. Speaking of jumbled, Kat (Barbie Ferreira) and Ethan (Austin Abrams) address the elephant in the room that stands right between them, but before Ethan even works to straighten out his side of it he acknowledges how much he really likes her. As a word of advice to youth out there, I know it is hard to see through the BS and see who a person really is, but guys like Ethan are the real deal. The ones who like you before, after, or during any change you decide to make for yourself. Those are the good ones. Guys who choke you…not good. Also, side note shout-out to drunk Lexi (Maude Apatow) who was hilarious. I really hope we get more of Lexi next season. I quite enjoyed her character and Apatow's portrayal.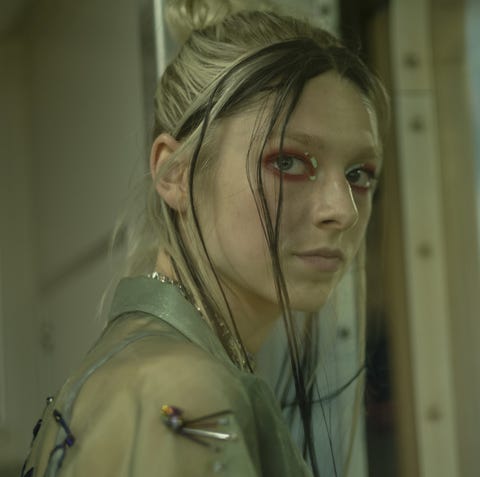 Rue can tell Jules misses Anna and in fact, goes off to the bathroom to text her. Rue is shy and the kind of relationship Jules wants is one with lots of passion. Word of advice to my girl Jules, passion burns out. Steadfast, normalcy is the love that keeps you going. The two want to last forever, do anything and everything together. But it all comes crashing down with a large, musical finish. What are we to extrapolate from the end? Are theories about Rue's presence as narrator to be believed? What can we possibly look forward to next season as school returns post-winter dance?
While the show is certainly not reminiscent of my time in high school (way less drama and drugs), it feels real and is real for some kids out there. Maybe not all of it, but I remember the pressure. Dating pressure, sexual pressure, school pressure, just-trying-to-be-yourself-and-make-it-out-alive pressure. High school may be the highlight for some, but it isn't for many others. Just know that whatever you are struggling with, you are not alone. Drugs, sexuality, mental health, pregnancy, and on and on and on. You are not alone. There is help if you need it.