'BALLERS' Season Five PREMIERE: "Protocol is for Losers"
|
The launching episode of the final season of Ballers aired this past Sunday and it's business as usual for Spencer Strasmore  (Dwayne Johnson) and team. If you didn't know what to expect, the title of the episode, "Protocol is for losers", sets things up for your viewing pleasure. After all, these group of guys thrive off of chaos and demolishing any rules or boundaries in place.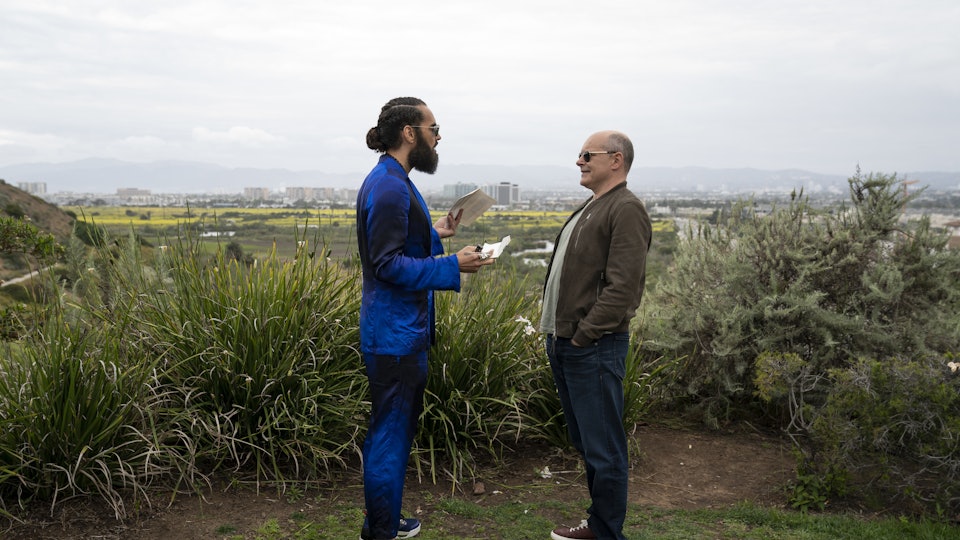 A year has passed, and Spencer opens the episode by reflecting on his past. In his reflection, we learn about his tough dad and fear of water. We're quickly introduced to the arch of the season: Spencer purchasing the Kansas City Chiefs. And why not? He's a former NFL superstar, failed agent, and a man of various efforts, so it only makes sense that the series would take this route in the end. This is life as a retired athlete at its finest.
While he initially declines, in true fashion, there's a bit of an internal struggle followed by on the nose exposition, followed by Spencer deciding to purchase the team. I wish I could say he reached this conclusion on his own, but Candace (Emayatzy Corinealdi), appears and works her charm and magic. Women tend to be the persuasive piece in this series when it comes to getting Strasmore to resolve conflict. If nothing more, his character is consistent here.
His partner in crime, Joe (Rob Corddry) is a mess as usual. We see Joe battle the balance of workplace professionalism, all the while pushing the initiative to expand Sports X to greater heights. Extreme sports' seems to be doing well enough for Joe to remain interested and invested. Charles (Omar Benson Miller) is still running the Los Angeles Rams. We see him do his boss moves, discussing who should and shouldn't be kept to keep the roster budget in order. And then, the bad guy himself appears Ricky (John David Washington).
Ricky promises Charles that he'll pass his drug test only to fail. He tests positive for a banned control substance. While we'd imagine he'd obviously be cut considering conversations around roster funds, his agent saves the day. Not only is he on the roster, but he gets a contract renewal for two years worth $7 million. A big win, right? Sure, but then Jerret's hit by a car, setting up an interesting journey for his character.
Check out what's to come in the season below: