AND JUST LIKE THAT Season 1, Episode 1: "Hello It's Me"
|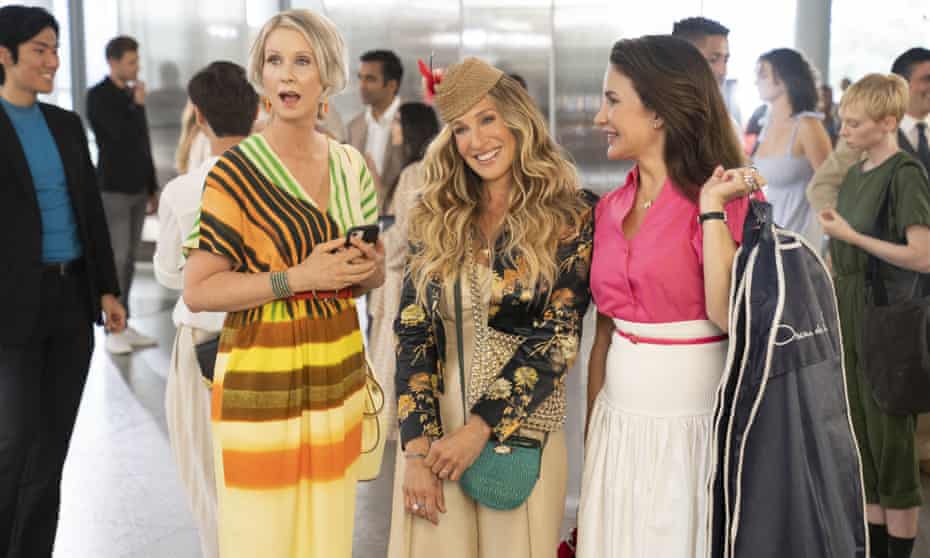 Our favorite ladies from HBO in the 90s have returned. One short, but the gang is back together and it's a return that has left most of us happy, excited, and deeply in our feelings. Here's a recap of the first episode of the Sex and the City Reboot, "And Just Like That."
Let's get the big question out of the way. Where is Samantha? Well, through easy to digest dialogue, early in the episode, we learn that the ever changing business of publishing made her role on Carrie's team as publicist null and void, and in return, Samantha took a job in London, opting to end her friendships with her closest friends. While each of them attempted outreaches on their own, none were successful. And honestly, this is good enough for me as a long time SATC fan to close this chapter and move forward. And move on we must…
We land in a post-covid world where these ladies are still having the conversations that matter in a city, with drinks, that so many of us fell in love with. Albeit more wine than cosmopolitan, the return was fabulous. Miranda has left the world of law to pursue her Master's in Human Rights. Citing her frustration with being on the sideline during COVID, she was ready to throw her hat in the ring. She's still married to Steve and their son Brady is old enough to have used condoms on the floor for her to step on, bare foot. Yup, we're there now! Aside from the discussion about whether to color her hair back red, Miranda is right where I'd expect her to be. There is a bit of awkwardness as she transitions into life as an adult learner, but that theme was prevalent throughout all of their lives.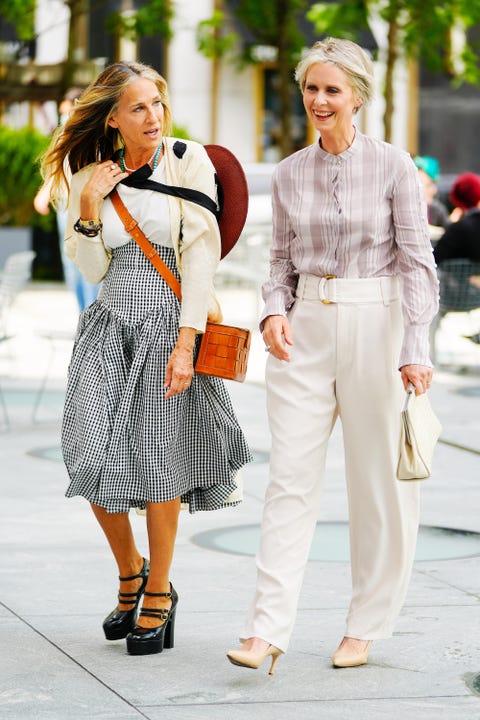 Speaking of awkwardness, Charlotte's quirks are still there. She's very much still into fashion, family (Rose, Lilly, and Harry), and being seen on the scene. Of the three, she's undoubtedly the one who is keeping up with the times. For better or worse, you be the judge, but I imagine she'll be one of our leading people on how these women adjust to so many of the changes since we last saw them. As a mom, Charlotte still shines. Their youngest daughter, Rose, puts up a fight to wear a dress to Lilly's piano recital, which is fun to watch. Harry is such a cool and laid back guy that you can tel they make the most perfect set of TV parents. In the end, Rose gets to do her own thing in terms of wardrobe, and Lilly get's to shine at her recital, with all of us to see.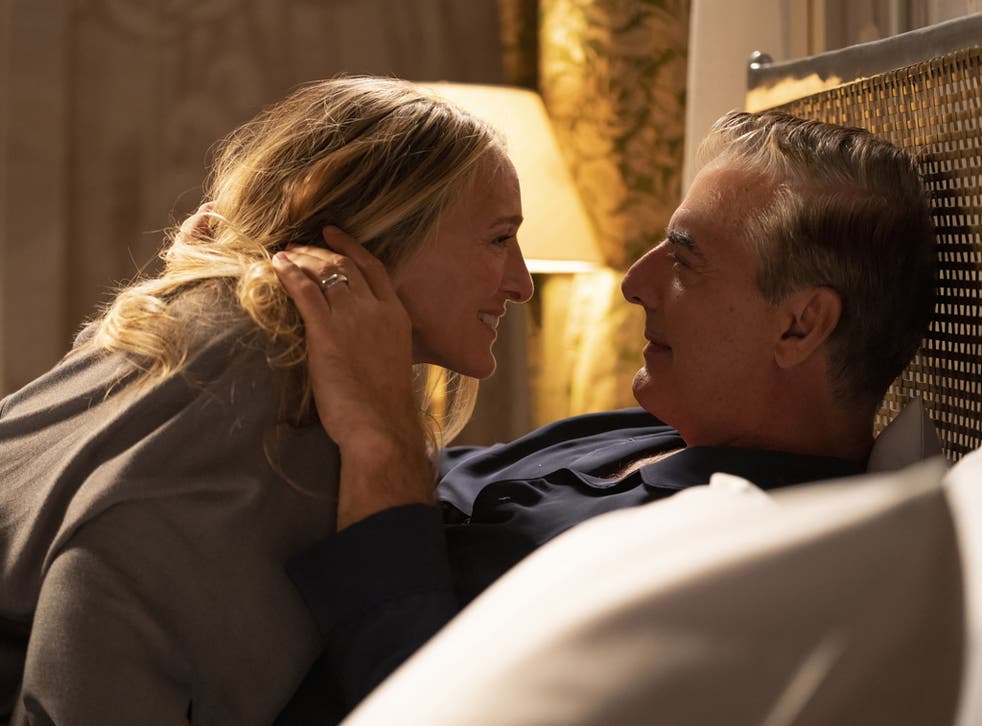 Carrie, the glue of it all, is in it for the win. The renowned columnist and best-selling author is a podcaster and instagrammer. Go figure :). She's still with John aka Big, and I really enjoyed her journey the most. The irony of these women being at the forefront of sexuality and non-traditional conversations in the 90s, to only be in this decade, struggling to adjust is a joy to watch. Nothing's off topic, from gender roles, identities, anal, and yes, public masturbation. Carrie struggles indeed. She's a lady of smooth words behind the computer, so expecting her to be equally as great in real life, for an audience, is a bit of a stretch, thus giving her an opportunity to grow. And yes, Carrie's closet is still fabulous, her shoe game is unmatched, and she still throws that hand up in search of a cab in New York, although we're in the Uber and Lyft times. The episode comes to a heartbreaking end as she finds Big clinging to his last moments of life after a Peloton ride, setting up this series to undoubtedly be about Carrie's next chapter with her girls by her side.
Never fear, the double debut of the series allows us to catch the next episode, so stay tuned for the next review!