We're pulling up to the finale of my favorite sketch show. As we celebrate another dope season, here's a quick highlight of my favorite sketches from the last few episodes.
E2: "Anybody Have Something I Can Flog Myself With?"
In the sketch, "Handshake Teacher Gets A Man", poor Ms. Miller (yes, from two years ago), played by Gabrielle Dennis, has, unbeknownst to her, found herself the joke of her all girl class. Which, when I was in school at least, was how many teachers were. They'd try and fit in, laughing with us, all the while, being the center of a joke they didn't really understand. For her, though, it was the joke that kept going. Happy that she finally found a man, she was trying to keep it cool and not flex on her nosey ass kids. But like the socials always do, they found out she was dating Mario Smith. No pictures, just IG posts about him, and a weird drawing she has to put over the camera when they FaceTime. All the signs point to her being catfished, but Ms. Miller, happily blind, clearly isn't seeing it. Just as Ms. Miller tells more, it simply gets worst. And it's clear, at least to everyone except her, that she's being played. Plot twist. One of the students, Keke, stands at lets everyone know that she's been pretending to be Mario after Ms. Miller's very public divorce. Why, you ask? Keke wanted her teacher to get a win. And while her heart was in the right place, ouch, what a way to embarrass an already strange teacher. Good luck, Ms. Miller! You gots to do better with vetting your potential suitors!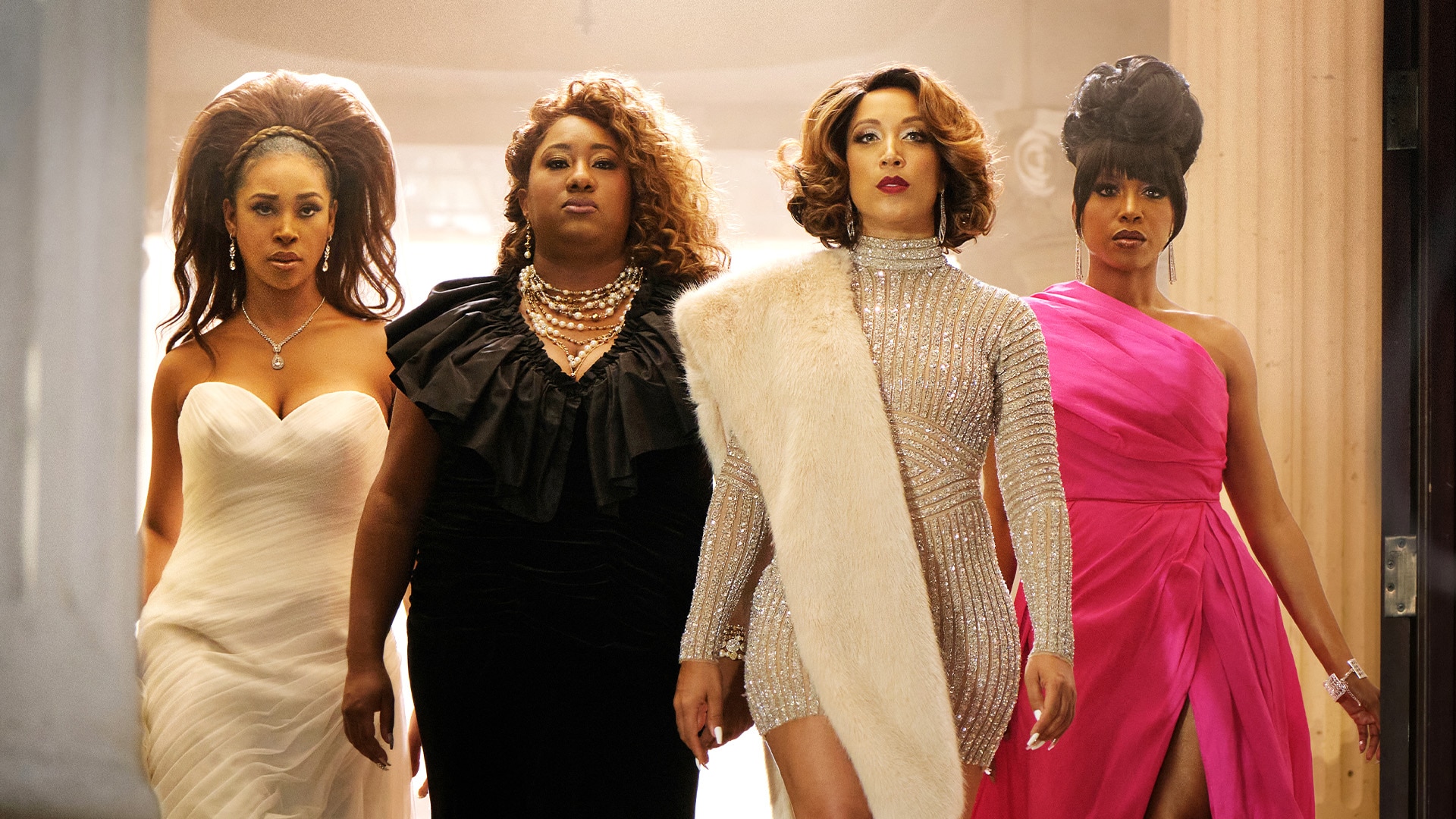 E3: "Y'all Want Some Blood Juice?"
"Turn Up Tulsa," which is likely one of my favorite sketches of the season, greeted us in this episode on the set of a news channel. It was the weather lady, Amanda Barnes, for me. As she gave us our weather for the week, she eloquently told us how our hair should be. One word: iconic. And that's really why I mostly watch the weather. After choosing a style, washing, detangling, and hoping my two-strand twist lasts, the last thing I want to deal with is wet weather or worst, humidity. But don't worry, Amanda's got our back y'all. Letting us know when to use a wide tooth comb, how many bundles we need, when to glue down the laces extra tight, and choose protective styles. And then boom, the real Amanda Barnes comes out to share that she's been stowed away and tied up and that the woman who gave us this bomb ass forecast is a fraud. Which, really doesn't matter, because as we come to find out, the real Amanda is like many weather folks. Wrong, wrong, and extra wrong. Her replacement was simply looking out for all of us. She'd been the victim, on her wedding day, of a wrong forecast, and the good sis showed up to do the good Lord's work and let us know what's good. I vote we keep her around!
E4: "Bounce Them Coochies Y'all!"
One of the reasons I simply adore this series is because of the ways at which we're able to be seen in ways that you really can't explain. "That's A Negative," is a prime example of some of the ways we communicate amongst one another. And if you don't know, then you simply won't know! We arrive at a single's mixer where the hostess, Roxy, gives a whole lotta negatives on negatives, "cuz see, what you not gonna do is, is not not enjoy your self…", you know, that kind of energy. And can we just take a moment to shout out to the first time we heard our parents yell something so awkward out of context, but so right within the four walls of the house? A moment. So as these women and men search for their perfect partner, a regular since 1997, Anna, let us know every chance she can, what's really being said. Which, side bar, a singles event where a woman has been there over 20 years is… bad! Plus, Lavonte, who is apparently a dog, keeps coming back, and is the punchline for all of their jokes about sorry men. And then, in ABLSS fashion, the real story comes to light, as a woman named Steph comes creeping in, in all Black, revealing that she's hired Roxy to catch her man, Jaybrien, cheating. And when she does the confrontation, negative-negatives are thrown, and Roxy realizes that she was conned. Steph came to break up with Jaybrien guilt free the whole time. Now who was running game, on who?!
E5: "Peaches And Eggplants For Errbody!"
Fewer relationships matter to us than that of our stylist. In,"Loc'd In",Tasha reveals to Sage, her loctician, that she's going to move on and see someone new after being her client of 8 years. With Boys II Men playing in the background, and casual conversation about their breakup, paired with some really serious dialogue, it's just all kinds of funny. From, "dodging me like an ASOS order," which, does that 2 days shipping stuff really work anymore?, to "what in the love & hip hop" as the new stylist, Ali (played by Raven Symoné), walks in during the breakup, because it was "hotter than a hoe in church". It's the worldly references under the guise of breaking up that really make this a standout sketch to me. There's not much to say other than, kick back, and enjoy one of the realest sketches the ladies have created to date.
https://www.youtube.com/watch?v=3O9-kD_Zc4o