10 Things I Want to See in True Blood Season 5
|
It's almost that time again–the time when the countdown to the premiere of True Blood hits fever pitch and wannabe fangbangers the world over can hardly contain their anxiousness. I myself am very excited about the season 5 premiere (just less than one month away!), and to hold you (and me) over until June 10, I wanted to talk about what I most want to see from this upcoming season. Please feel free to comment and tell me what you want to see too!
1. I want to see Jason become a werepanther hybrid, and then kill Crystal.
Because she's AWFUL.
2. I want to see Bill stop being so emo. 


Seriously, what is with his hair?
3. I want to see Eric and Sookie get it on again. 

For obvious reasons.
4. I want to see the introduction of Quinn!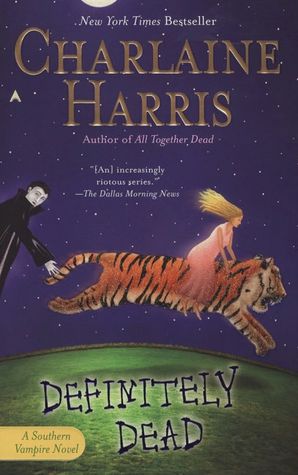 (For those that read the books,  you'll know who this is. For those that don't, I'll just say "tiger.")
5. I want Sookie and Alcide to get in on FINALLY. 
There is too much flannel separating those two crazy kids.
6. I need Russell to co-anchor another edition of nightly news.
Snazzy catchphrase and all. I mean just look at that screen presence!
7. I want Eric's sister Nora to become BFFs with Sookie.
Girl power! (Literally)
8. I want Steve Newlin the Vampire to drain someone wearing a sweater vest. 
God hates those who do not color coordinate, and all.
9. I want Christopher Meloni to solve a vampire-related crime.
BECAUSE OBVIOUSLY.
10. I want Sam and Alcide to become BFFS.
I mean, wouldn't that be just the cutest interspecies bromance EVER? They could rule the world in plaid.
So some of those may be long shots, I get it. But a girl can dream can't she?  True Blood season 5 begins on June 11th so I guess we'll see what happens then.  What do you want to see, Truebies?